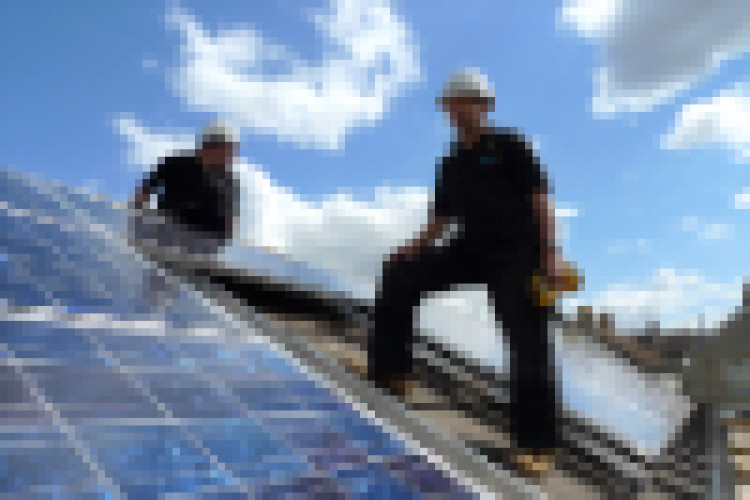 Combining the two and free of charge, The Green Home Company (TGHC) is leading the way with its Green Energy for Education initiative.
TGHC, the Kent-based renewable energy systems specialist, has received £8 million of funding to complete solar photovoltaic (PV) installations on school buildings in the southeast of England. Offering schools the opportunity to generate their own electricity, GML is aiming to install up to 180 systems completely free of charge by March 2012.
To qualify for free installation, the school will need a south-facing roof with enough unobstructed room for the panels to be fitted, without any shading from trees or nearby buildings. The scheme will enable the southeast's schools to cost-effectively and efficiently upgrade their facilities.
Following a successful survey to determine the school roof's suitability, the solar PV system will be installed by TGHC's team of specialists. Once complete, the school will benefit from the electricity produced – potentially saving thousands of pounds off electricity bills over 25 years.
As well as the financial benefits, the Green Energy for Schools initiative provides an opportunity for schools to promote renewable energy and stand as an example of a sustainable educational facility. TGHC will also fit a public display unit to show real time information of exactly how much energy is being produced – acting as a perfect way to educate students and staff about renewable energy.

The Feed-in Tariffs (FITs), introduced in April 2010, have made it possible for TGHC to offer free solar panels for schools, as system owners are paid for any renewable energy they generate. Launched to incentivise the use of sustainable energy sources and encourage investment in renewable energy, the FIT rewards the system owner for generating solar electricity with a payment of 43.3p for every kilowatt of electricity produced.
Under the Green Energy for Education scheme, TGHC will receive the FIT payments which over time pays for the installation while the school receives a free installation and the free electricity that the system generates.
In addition to Green Energy for Education, TGHC is also installing free solar PV systems to around 1,400 qualifying homeowners. Worth up to £15,000 each, the installations will continue until March 2012.
Part of GML Group, an established construction company with 20 years of experience, TGHC aims to make renewable energy technologies available and affordable to everybody. 
Got a story? Email news@theconstructionindex.co.uk