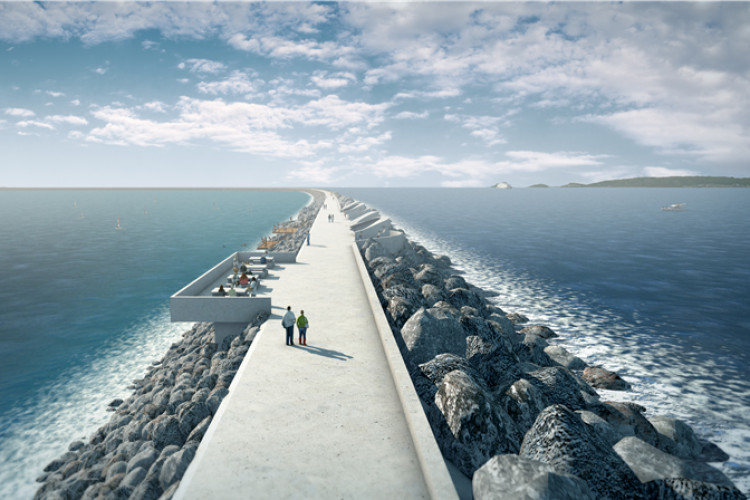 It envisages the new factory becoming 'the beating heart' of a Made in Britain tidal lagoon turbine industry'.
Tidal Lagoon Power has launched a tender for the design and construction of a £22m turbine manufacturing & pre-assembly plant in Swansea Bay.
The 100-metre long factory will be between the Kings and Queens Dock at Swansea Bay. It will receive major turbine components from manufacturers across the UK, with all machining and pre-assembly of the sixteen 7.2-metre runner diameter turbines required by the tidal lagoon taking place on site.  It will also be a manufacturing base for further tidal lagoons that the company plans around the country.
Tender details are available at www.sell2wales.gov.wales.

According to a report published by Tidal Lagoon Power, the potential value of the tidal lagoon sector to UK industry is:
Domestic market for tidal lagoon turbines and generators: £17bn
Domestic market for Made in Britain tidal lagoon turbine housings: £24bn
Exports to international tidal lagoon market: £30bn.
The report is part of Tidal Lagoon Power's lobbying efforts to secure government approval. The £1bn Swansea project is the subject of a government-commissioned review into the scheme. Although the Hinkley Point C nuclear power project has now been signed off, the Swansea Bay tidal lagoon remains among the major projects yet to be decided upon by the Maybies now running the country, along with the airport runway issues.
The report, called Ours to Own, sets out how Britain's first mover advantage in the production of major components for tidal lagoon turbines, generators and turbine housings at Swansea Bay can be sustained and grown as the tidal lagoon sector scales in the UK and worldwide.
Tidal Lagoon Power chief executive Mark Shorrock summoned patriotic fervour for his project. "This report captures the hard work of today's industrialists to ensure tidal lagoons are British-engineered, that the manufacturing supply chain is British, and that we seize and own what can be a £70bn sector for this nation," he said. "It is an extraordinary opportunity."
Got a story? Email news@theconstructionindex.co.uk