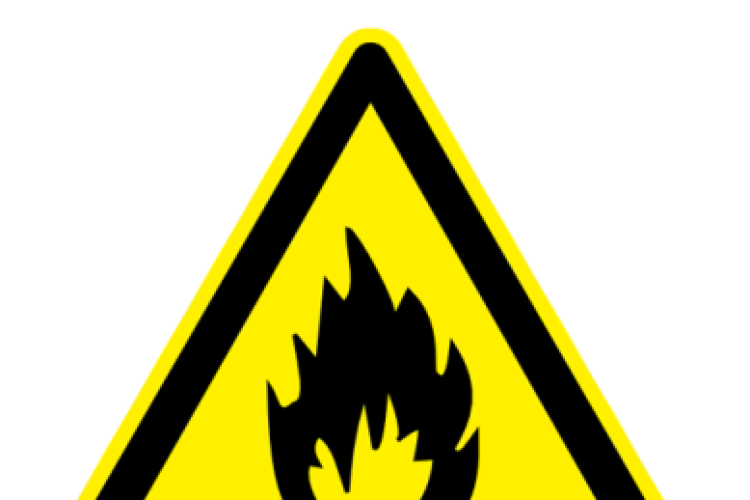 The Health & Safety Executive launched an investigation on 27th July 2016 after making an unannounced visit to inspect a building site run by JG Hale Construction Ltd in the centre of Blaenavon.
Cwmbran Magistrates' Court heard that 54 timber-frame houses were under construction, but with inadequate management of fire risk.
The HSE found that measures to prevent a fire starting and getting out of control had not been properly taken. All the houses were under construction at broadly the same stage with little fire protection, a lack of site management control, insufficient means to detect a fire and raise the alarm, poor control of ignition sources and a general lack of emergency planning.
As a separate issue, workers were also at risk of being struck or crushed by construction vehicles on site, inspectors found.

Improvement notices were served regarding fire and vehicle safety issues and these were complied with after two further inspection visits.
JG Hale Construction Ltd, of Milland Road, Neath, which also manufactures timber frames for the construction industry, pleaded guilty to breaching Regulations 27 and 29 of the Construction (Design and Management) Regulations 2015, and was fined £40,000 and £60,000 respectively. It was also ordered to pay full prosecution costs of £4,633.76 and a statutory surcharge of £120.
After the hearing, HSE inspector Liam Osborne said: "Hale Construction had been given plenty of warnings about fire-safety and traffic risks in the recent past, including from HSE. Timber-frame houses are perfectly safe once they're finished and protected, but when under construction they can be very dangerous. Stringent fire-safety standards need to be in place well before the build starts, and then maintained and monitored."
Got a story? Email news@theconstructionindex.co.uk