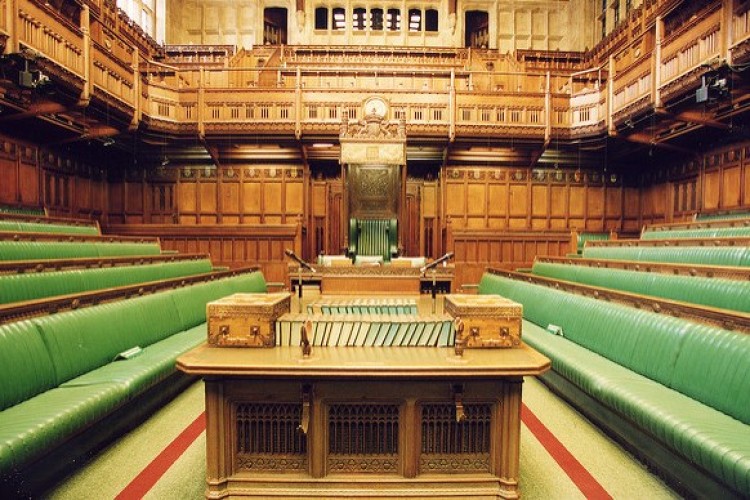 The recently-formed all party parliamentary group (APPG) on timber industries, which is funded by the CTI, wants the Houses of Parliament to retain their traditional feel and appearance after the impending £3.5bn refurbishment.
Timber APPG chairman Ian Paisley MP has written to the leader of the House of Commons, Chris Grayling, urging him to consider replacing wooden structures within the House with the same material where at all possible. The Joint Committee on the Palace of Westminster is expected to report on next steps for the restoration and renewal programme in the next few weeks.
The choice is for MPs and peers to move out and get the work done in six years for £3.5bn to £4bn, or stay put and have the builders in for 32 years, at a cost of £5.7bn. A compromise being considered is for one house to move out at a time. This would mean 11 years of work in total and cost up to £4.4bn. [See our previous report here.]
The anticipated start date for the restoration and renewal programme is early 2020s.

Mr Paisley said: "As a member of the Joint Committee on the Palace of Westminster I have already engaged in the lively discussion about the restoration and renovation of the Palace of Westminster. Indeed, whichever path we decide to take with regard to the renovation, be it a full-scale move for six years, or even a gradual approach over some 30 years, this decision will inevitably be of great cost to the tax payer. It is therefore essential that we aim for an efficient and cost-effective renovation which upholds the history and legacy of the Palace."
"Members of the APPG for the Timber Industries are particularly concerned about the future of the rich wood heritage which lights up the Palace wherever you go – this is something we feel strongly is imperative to uphold. You only need to look at the stunning hammer-beam roof of Westminster Hall to see the immense radiance of tradition and elegance which has been expressed through timber, whilst also highlighting its sustainability, for over 600 years."
He  added: "It is often forgotten that timber not only offers an alluring array of beautiful structures which last a lifetime but also exceptional value for money due to its durability and relatively low need for maintenance. In order to preserve the legacy of attractive timber features in the Palace of Westminster it is essential we replace wooden structures within the House with the same material where at all possible. I have asked the Leader of the House of Commons for his personal assurance that he will endeavour to uphold this compelling tradition."
Got a story? Email news@theconstructionindex.co.uk