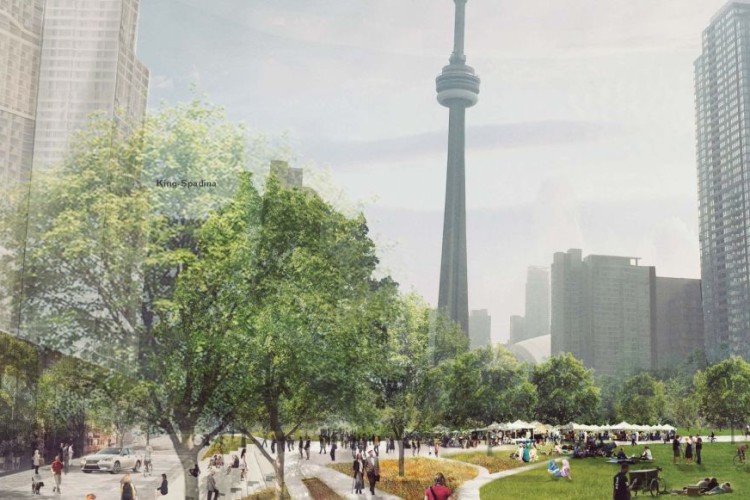 The vision is to create a park by decking over the rail corridor, creating a green space that will serve the high-density surrounding neighbourhoods and help connect the city to its waterfront.
Development of Rail Deck Park is part of the City's TOCore project, a response to the rapid development of Toronto's downtown that is placing pressure on physical and social infrastructure.
"Great cities have great parks," said mayor John Tory. "As Toronto grows, we need to take bold action to create public space and make sure we build a city that makes future generations proud. "This is our last chance to secure a piece of land that could transform the way we experience our city."
Toronto's western rail corridor from Bathurst Street to Blue Jays Way represents the last opportunity to create a significant park to serve Toronto's growing downtown population. To protect the rail corridor, the city will have to secure the air rights and ensure that it is developed for public use only.
"More and more families are choosing to call downtown home, and they need somewhere to play with their kids, enjoy the outdoors and relax with friends," said councillor Joe Cressy. "Turning this underutilised part of our city into a beautiful and sustainable public space is truly a win-win, and will complement the transformative work being done with The Bentway and Fort York."
Got a story? Email news@theconstructionindex.co.uk