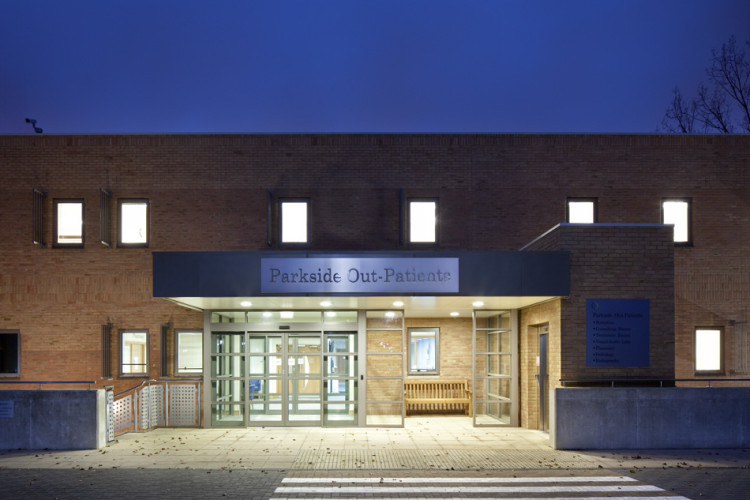 Providing a professionally balanced, energy efficient heating and cooling system, the solution will help to ensure the interior comfort of patients and staff while keeping building services costs and carbon emissions under control.
Due to the nature of the project it was necessary to employ a system that was quick and easy to install to ensure compliance with the critical path and tight construction deadlines. As such, TA's prefabricated or 'Fast-Fit' valve solution was determined as the best approach in order to speed up the installation and commissioning stages of the HVAC system.
Working in conjunction with a series of ball valves, butterfly valves and commissioning sets, manufactured and delivered to site as one complete unit, a TA Fast-Fit unit is delivered to site pre-assembled, so it can be simply installed by the mechanical engineer, helping to dramatically reduce the time required during the installation stages.
Charles Smith, Managing Director of Brith Services, commented, "We chose to use the Fast-Fit solution for many reasons, the most significant of which being the speed with which it could be installed due to its pre-engineered nature. From a cost perspective, TA's prefabricated approach was particularly competitive when compared to alternative systems, making it especially attractive for a project of this size."
Part of TA's value engineering approach, the prefabrication of valve units can be implemented in a number of ways. From fast fits and manifolds to the TA H.U.B, Tour & Anderson's technical team is placed to deliver a complete system suitable for installation on large sites, such as Parkside Outpatients department. TA H.U.B comprises a prefabricated balancing unit which can balance up to eight terminal units from one location. As a result, the unit can prove to offer significant time and cost savings as systems such as the Fast-Fit solution can be simply attached to the outlets.
By employing a hydronically balanced system of this nature, a consistent, ambient temperature can be maintained throughout the building ensuring the comfort of those inside the building meaning subsequent energy costs can be kept to a minimum as the system is fully controllable.
Peter Rees, Technical Director for Tour & Andersson, said, "Due to the prefabricated nature of the Fast-Fit solution it was possible to manufacture a system specifically for installation on the Parkside outpatient department project that would also help to reduce the time required during the installation stage. As a result, we have been able to deliver a comprehensive valve solution that will ensure the heating and cooling system is properly managed, something which is crucial on a project of this nature."
Got a story? Email news@theconstructionindex.co.uk