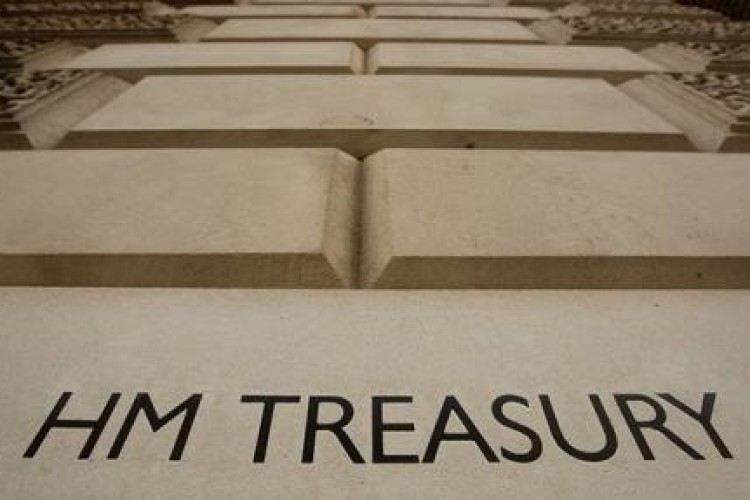 Published annually, the National Infrastructure & Construction Pipeline details planned infrastructure and construction investment across the public and private sectors.
The pipeline builds on the work of the National Infrastructure Delivery Plan 2016-21, which set out the government's plans to support the delivery of housing, and social and economic infrastructure. The government has produced regular updates to the pipeline since 2011.
The total value of projects listed by the Infrastructure & Projects Authority is £600bn over the next 10 years, including roads, hospitals and schools in England.
The National Infrastructure & Construction Pipeline 2018 includes the £28bn national roads fund, as well as the East West Rail project and Hornsea Project One – the largest offshore wind farm in the world.
The report also includes a delivery progress update, which shows that more than 400 infrastructure improvements have been delivered in the past year, including the £63m Rossall Flood defence scheme in Lancashire. It also provides delivery progress updates on the 158 priority projects identified since 2010.
The government has committed to increasing the use of prefabrication and other offsite construction methods in public-funded projects and wants industry views on how to encourage greater use of these techniques.
Today the government publishes details of a proposal for a preferred approach to building infrastructure called a Platform Approach to Design for Manufacture and Assembly – P-DfMA – which is a specific form of design for manufacture and assembly.
The Treasury has been persuaded that applying manufacturing approaches to building projects can boost productivity and reduce waste by as much as 90%. For example, a school that typically takes a year to build could be completed in just over four months, it says.
Offsite manufacturing was used, for example, on the A14 Cambridge to Huntingdon highway improvement scheme. Parts of these bridges were developed in a factory before being transported and assembled on site.
Exchequer secretary to the Treasury, Robert Jenrick said: "Over the course of this Parliament, investment in economic infrastructure will reach the highest sustained levels in over 40 years. And as the pace of technological change accelerates, we are stepping up our commitment to digital infrastructure, use of data to drive greater productivity and embrace new methods of construction.

"With £600bn of investment over the next decade, including the largest ever investment in our strategic road network, we are taking the long term action required to raise productivity and ensure the economy is fit for the future."
Infrastructure & Projects Authority (IPA) chief executive Tony Meggs said: "Government is the largest client for infrastructure projects so has an important role in using its purchasing power to drive improved productivity in their delivery.
"We recognise there is significant momentum within the sector to scale up the adoption of more modern and innovative practices and it is the role of the IPA to help coordinate this approach across new infrastructure projects.
"We would like to hear from a range of industry experts on government's proposals for a Platform Approach to Design for Manufacture and Assembly."
Offsite construction is already being used by four government departments: the Ministry of Defence, the Department for Health & Social Care, the Ministry of Justice and the Department for Education. The Department for Transport is also testing and rolling out a manufacturing approach on selected parts of their capital programme.
Using a common platform approach is designed to achieve efficiencies of scale and enable the government to leverage its buying power to create a critical mass to accelerate innovation in the industry.
Highways England chief executive Jim O'Sullivan added: "At Highways England we recognise the productivity and efficiency challenges that the UK construction industry is facing. In recent years we have encouraged more computer-led design, automation, and pre-assembly across all of our construction activities. As well as driving productivity and efficiency it improves worker safety and reduces delays and frustration for road users passing through our works.
"We will adopt ever increasing levels of automation and off-site construction in road improvement schemes and smart motorways in our next five year road investment programme."
For further details of the National Infrastructure & Construction Pipeline 2018 see www.gov.uk/government/publications/national-infrastructure-and-construction-pipeline-2018
Responses to Proposal for a New Approach to Building: Call for Evidence must be emailed to pdfma@ipa.gov.uk by 17th February 2019.
Got a story? Email news@theconstructionindex.co.uk