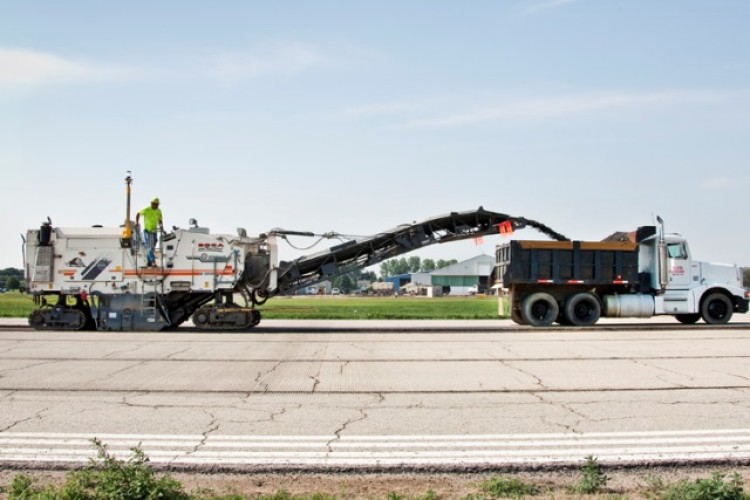 It is a 3D automatic screed control system that, used with the Trimble SPS930 universal total station, eliminates stakes and stringlines.
It enables contractors to lay asphalt or base material where there is no accurate reference surface, such as at airports or large commercial sites.
Trimble technology allows the system to hot swap, or automatically and instantly transition, to the next total station without stopping the machine to make a manual transition. By automatically maintaining the same tolerance between total stations, PCS900 also gives a smoother milled surface at the transition point and reduces the need to re-mill spots along a long roadway project, Trimble claims.
Trimble says the system is easy to set up and move around different sites. As a CAN-based paving control solution, it communicates directly with factoryinstalled 2D systems from most milling machine manufactures. It allows the operator to control both the 2D and 3D sensor configurations from a single display. A new portable version of the PCS900 system encloses the machine radio, power module and wiring in a magnetically mounted unit, reducing daily set-up time to typically less than ten minutes, Trimble says.
Got a story? Email news@theconstructionindex.co.uk