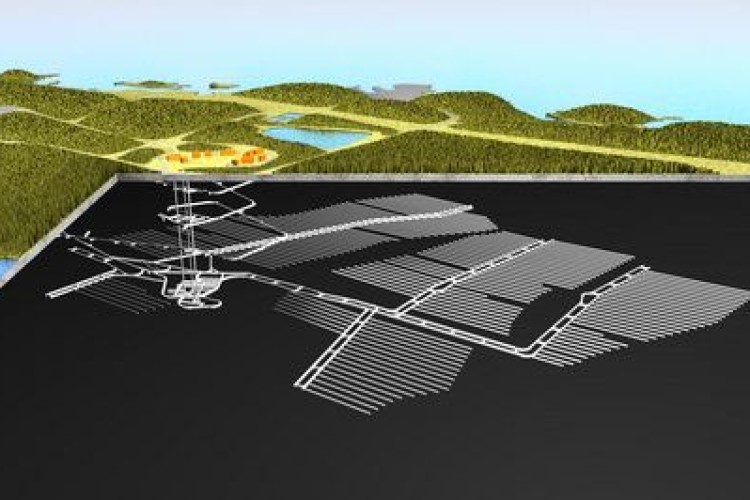 YIT's contract is with Posiva, the nuclear waste management business appointed by Finland's radiation and nuclear safety authority, STUK, to build the facility. Further construction contracts will be awarded as the project progresses.
The contract being carried out by YIT covers excavation of the first central tunnels as well as the vehicle access tunnels. Construction is expected to take between 100 and 125 person-years and the contract period is 2.5 years.
Preparatory excavations are also being carried out in the area as well as rock sealing works in preparation for the boring of a canister shaft where the canister lift will later be installed. Excavation works for the canister receiving station at the depth of about 430m are also part of the contract.
"The Finnish Government granted Posiva the construction licence for the final disposal facility in November 2015," said Posiva's president Janne Mokka. "Preparations for the construction stage have proceeded well, and we are now able to start the first actual excavation work phase for the final disposal facility together with YIT."
 Co-operation with Posiva was successful during a previous excavation contract, said YIT vice president of rock construction Ari Bergström. "When both parties share the same objectives and interests, cooperation becomes more flexible and competences can be utilised more effectively."
Got a story? Email news@theconstructionindex.co.uk