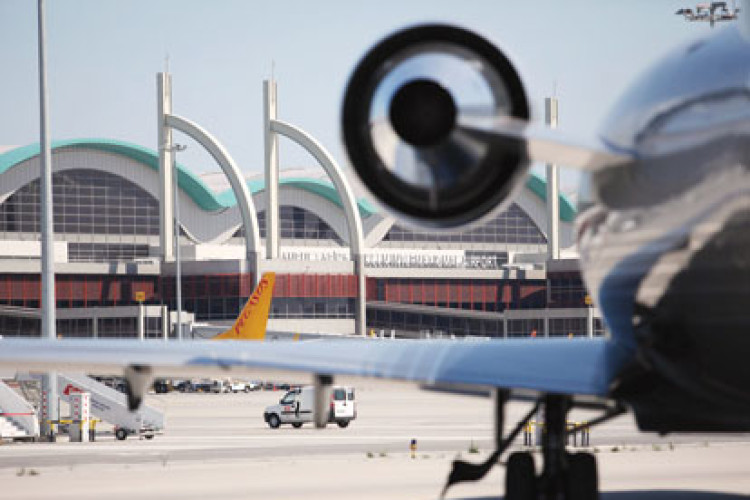 The agreement awarding the exclusive negotiating rights to build a nuclear power plant in the Black Sea province of Sinop has gone to Japanese-French consortium Mitsubishi-GDF Suez. The US$22bn (£14bn) nuclear plant will be a four-reactor unit with a 4,500MW output. Turkey held talks with Canada, South Korea and China before deciding on the Japanese-French consortium.
Turkey reached a deal with Russia in 2010 to build the country's first nuclear plant in Akkuyu on the Mediterranean coast. The country also intends to build a third nuclear plant as part of its goal use nuclear to meet 15% of its power needs by 2030.
The Cengiz-Kolin-Limak-Mapa-Kalyon consortium has been picked for the new Istanbul airport after bidding US$29bn for the construction and operation. Istanbul's third airport is one of the largest infrastructure projects in Turkey's recent history. Three other bids – from  TAV, IC-Fraport consortium and Makyol İnsaat – had also competed to build and operate the US$10bn airport for a period of 25 years.
The passenger handling capacity will initially be 90 million people by 2017, following the completion of the first phase. The airport is designed to handle 150 million air travelers per year when fully complete.
Turkey's has set national targets to reach by the centennial of the foundation of the republic in 2023. These require extensive investments in energy, finance and infrastructure. The country aims to enter the top 10 economies of the world by reaching a GDP level of US$2 trillion, up from its current US$782bn.
Got a story? Email news@theconstructionindex.co.uk