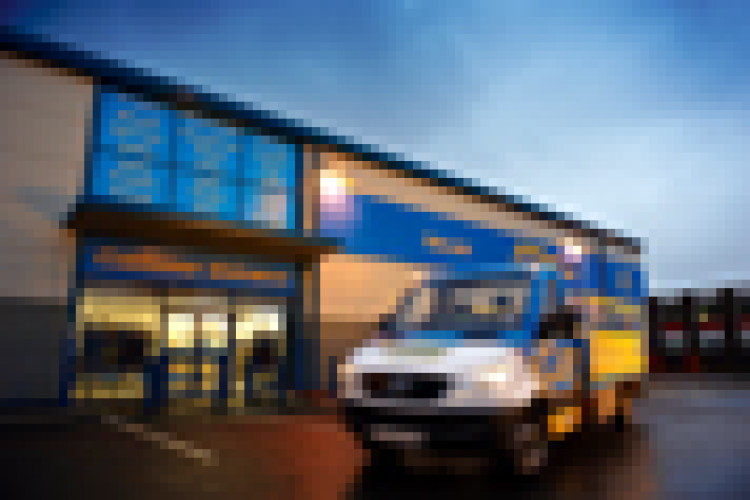 The October 2017 edition of The Construction Index magazine carried a report on the finances of the UK plant hire sector. It showed an industry in remarkably robust health, with one notable exception – HSS.
The question is: will HSS follow Hewden into oblivion or Speedy into recovery?
In a similar way to Hewden, HSS has been pushed around a bit by various custodians in recent years like a difficult foster child. But like Speedy, there are optimistic signs of recovery.
HSS made pre-tax losses of £14m and £17m in the past two financial years and ostensibly made an even worse start to 2017, losing £30m in the first six months.
Behind the numbers lies a familiar tale of get-rich-quick venture capitalists and investors – that lethal combination of greed and ignorance. It is a familiar story for many businesses.
HSS began life in 1957 when Bert Taylor opened what is said to have been 'Britain's first dedicated tool and equipment hire shop', soon to become The Hire Services Company.
When it merged with Hire Shops Ltd in the 1960s, Hire Service Shops (HSS) was born. 
Since the 1990s, however, it has been under the stewardship of five different owners which is hardly a recipe for stability. First came its acquisition by Davis Service Group; then 3i backed a management buyout in 2004. In 2007 3i sold to Och-Ziff Capital Management and Aurigo, the vehicle of former Asda supermarket boss and Tory MP Archie Norman, for £310m.
Five years on, in 2012 a different group of speculators, Exponent, took over for an undisclosed price. There then followed an acquisitions spree to fatten up the business for a stock market flotation in 2015.
Acquisitions included generator specialists ABird and Apex, the Irish division of Mobile Traffic Solutions (MTS), equipment maintenance company TecServ, powered access specialist UK Platforms (from the French manufacturer Haulotte) and HVAC hirer All Season Hire.
Exponent had bought HSS when annual revenue was £180m and, through a campaign of acquisitions, grew that turnover figure to £312m in 2015. Yet the value of the business barely benefitted at all. It had been valued at £310m back in 2007; but on listing in February 2015 it was still only worth £325m. 
By all accounts, Exponent had been hoping for rather more. 
The flotation price was 210p (right at the bottom of the previously announced range) but even at that level it was soon exposed as overpriced. The share price has been below 40p for most of this autumn, not helped by four profit warnings since listing.
HSS is also on its third chief executive since flotation: Chris Davies, who had had the job since 2006, was replaced in September 2016 by chief operating officer John Gill. 
Gill had joined HSS as chief financial officer in 2009 so was a perfect candidate on paper: he knew the business and knew numbers. Previous roles with Screwfix and GE Capital helped make his CV sparkle. But 18 months later the shareholders, with Exponent still dominant, moved him on. 
In Gill's place came Steve Ashmore, who had been managing director of builders merchant group Wolseley UK from 2010 to 2015 and then spent six months in 2016 running the UK business of industrial tool distributor Brammer. 
After barely three months in the job, it fell to him to unveil that dismal £30m half-year loss. "Not a great set of results," he readily admitted at the time.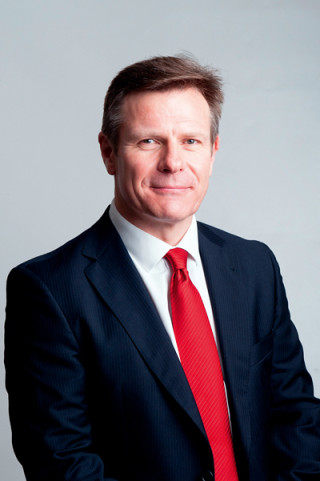 However, Ashmore insisted that Gill had already done a lot of the necessary dirty work, closing 50 underperforming branches in the first half of the year and stripping out £10m of annual costs. He said that action had also been taken to "reinvigorate rental revenue growth through the implementation of new sales initiatives". 

The implication is that Gill has done the knocking back and it was now up to Ashmore to lead the rebuilding. However, Ashmore was taking nothing for granted and on his arrival in June he instigated a full strategy review.
Ashmore said that HSS had returned to profit in June, July and August (at an EBITDA level), although rental revenue growth was proving slower than anticipated. 
When he next puts his head above the parapet – later this year – Ashmore is likely to have a clearer explanation of his strategy. Smart chief executives often make their first year numbers look as bad as possible to maximise the scale of the challenge they are about to conquer – a variation on the 'under-promise, over-deliver' theme. 
Hence the full-year results for 2017 will not make pretty reading but Ashmore will no doubt offer evidence that the boil has been lanced to indicate that HSS has indeed turned a corner. 
Despite all the horrible red ink and boardroom turmoil, HSS remains a substantial player in the UK tool and equipment sector, particularly in the maintenance and facilities management side of the industry. 
In a highly fragmented market, it is reckoned to have a 6% market share, similar to Speedy's, with A-Plant only marginally ahead at 7%. Investors naturally see such a fragmented market as a highly attractive playground. 
Contrast this with the UK grocery market of which Tesco, Sainsbury's, Asda and Morrisons account for a whopping 70%, even after the arrival of Lidl and Aldi on the scene. The idea of similar consolidation in tool and equipment hire seems to financial analysts as an idea worth backing. (It is also presumably what attracted Asda's Archie Norman.)
Exponent says that what sets HSS apart is its "unique hub-and-spoke distribution model [that] allows HSS Hire to guarantee next morning delivery across its network of over 250 branches and distribution centres, and underpins the company's reputation for high levels of product availability and strong customer service".
The hub is the National Distribution & Engineering Centre in Cowley, Oxfordshire, which opened in 2016. The management of this core function has been outsourced to Unipart.
Giving customers what they want, when they want it and where they want it – preferably with a smile as well – is really about as complicated as the tool hire business gets. However, the ability of HSS to satisfy customers seems inconsistent, at best; it currently has 20 five-star reviews on its Facebook page against 51 one-star reviews, and not much in between. 
While that is in no way scientific, there is other evidence to suggest that HSS puts a higher premium on trying to please shareholders than on pleasing customers. When it comes to customer service, the temptation is for hire companies to focus more on major corporate accounts than on sporadic consumers or small traders, because the big accounts spend the big money.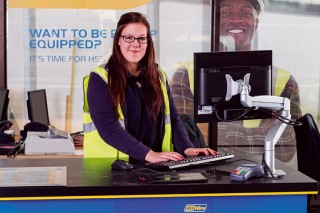 HSS grew revenue from its key accounts by 11.6% in the first half of 2017. Yet small traders make up the very backbone of the UK construction industry. It makes no sense not to give them the love and attention they deserve.
Chairman Alan Peterson said in July that HSS has been working on translating its 'market-leading fleet availability' into rental revenue growth and said that initiatives targeting smaller and medium-sized customers had 'begun to have an impact'.
This is where success or failure lies, and we can expect to hear more about what progress there has been in the next few weeks. But after that £30m first-half loss, it will be 2018 at the very earliest before HSS returns to full-year pre-tax profits.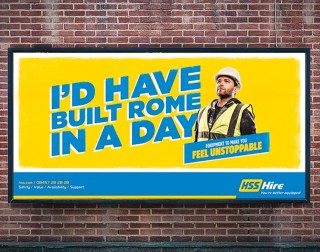 This article was first published in the November 2017 issue of The Construction Index magazine, which you can read for free at epublishing.theconstructionindex.co.uk/magazine/november2017
UK readers can have their own copy of the magazine, in real paper, posted through their letterbox each month by taking out an annual subscription for just £50 a year. See www.theconstructionindex.co.uk/magazine for details.
Got a story? Email news@theconstructionindex.co.uk