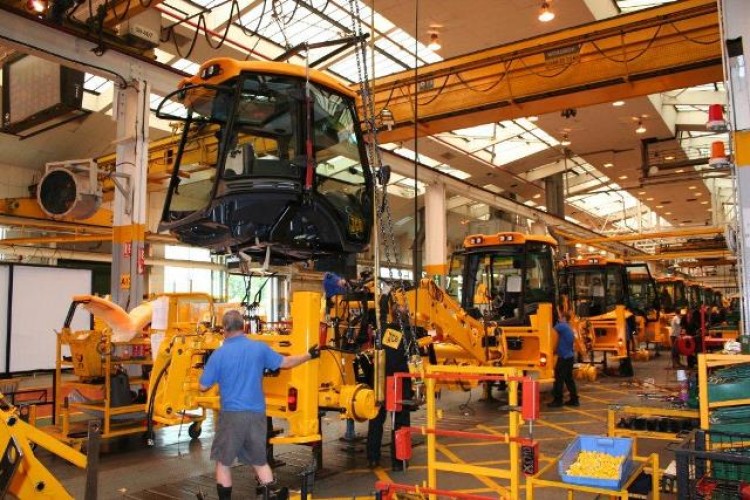 Total sales within the UK market in 2017 reached 30,000 units. In the fourth quarter, the number of machines sold in the UK was 7.4% higher than in the same period in 2016.
The UK exports more construction machinery than it imports, creating a balance of trade surplus of £1.43bn in 2017. Not all the generated wealth actually stays in the UK, however, as several of the biggest OEMs with manufacturing bases in the UK, including Komatsu, Caterpillar, Terex and Mecalac, are under foreign ownership, repatriating a portion of their profits.
Equipment sales in the UK market continued to show a distinctive seasonal pattern in 2017, reaching a peak in the second quarter, and then bottoming in the last quarter.
Growth in equipment sales in 2017 was driven by mini and midi excavators (up to 10 tonnes), which are the most popular machine types, and showed nearly 16% growth (by units) on 2016 levels, due largely to demand in the house-building sector.
Compaction rollers recorded the weakest sales in 2017, showing a decline of more than 18%. A significant factor for heavy tandem rollers was the emphasis by Highways England to spend on smart motorways, which involved less work on carriageways, in favour of safety barriers, drainage and other structures.

The value of UK exports of construction and earthmoving equipment also showed strong growth in 2017. HM Revenue & Customs data shows that exports reached £2,917m, an increase of 22% on 2016 levels. This reflects improving demand in many of the major overseas markets, as well as the fall in the value of the pound, making UK goods cheaper for foreign buyers. Exports of equipment are estimated to account for approximately 60% of UK machine production. Imports of equipment also increased in 2017 to £1,488m, which was 16% higher than 2016. As a result, the overall trade surplus for equipment showed a 30% increase in 2017, reaching £1,429m.
The USA remained the top destination for UK exports in 2017, accounting for 24% of total exports on a £ value basis. Collectively, exports to EU28 countries have increased slightly to 42% of total exports on a £ value basis in 2017, compared with 41% in 2016.
Japan remained the single biggest country source of imports in 2017, and showed a 54% increase on 2016 levels to reach £297 million. This increased their share of total imports from 15% in 2016 to 20% in 2017. However, imports from EU28 countries in 2017 totalled £908 million and accounted for 61% of total imports.
Got a story? Email news@theconstructionindex.co.uk