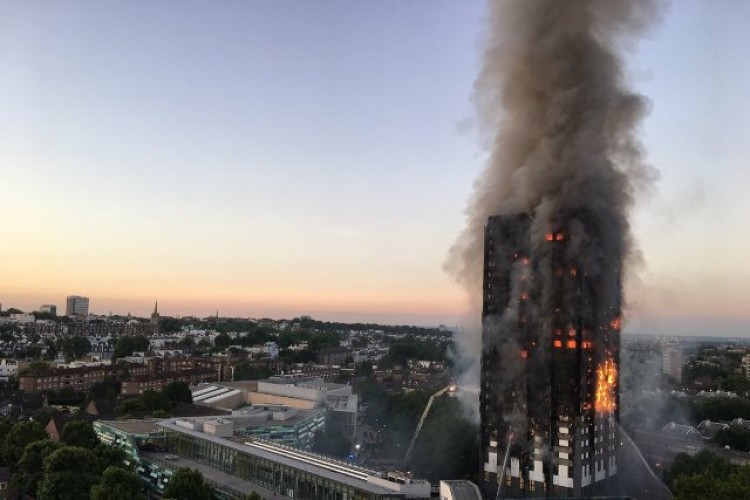 The organisers said that the free, one-hour CPD-certified sessions will address the specification and use of products from the viewpoint of safety, quality and fire prevention in buildings. The aim is to ensure that all participants are given the most up-to-date advice and guidance on the main issues affecting the built environment following the tragedy at Grenfell Tower. The UK Construction Week training will take place from 10 to 12 October at the Birmingham NEC.
Earlier this month UK Construction Week issued a survey that received over 1,000 responses from construction professionals. The survey asked them to identify the professional bodies they want the most up-to-date guidance from; the type of products and services that are now a priority for on-going and future projects; and how the industry can learn from Grenfell Tower fire and move forward.
The survey results have shaped a series of workshops, which will seek to clarify the latest advice and guidance for the industry. Topics include:
Building Regulations – an update and interpretation;
Fire prevention – guidance on sprinklers, fire doors, dampening;


Flammable building materials – looking at cladding and other materials and latest advice;
Health & safety – knowing your responsibilities and up to date guidance on the latest legislation;
Improving safety through technology.
Event director Nathan Garnett, , said, "In light of recent tragic events in London, and the fact that there are millions of square metres of building space being refurbished, refitted and built right now, the industry must act swiftly to decipher the latest guidance and advice by separating the facts from the fiction. By collaborating with the authorities and professional bodies, we at UK Construction Week have responded with a series of free, CPD certified workshops to address the latest issues and provide the facts from people the industry knows and can trust."
Got a story? Email news@theconstructionindex.co.uk