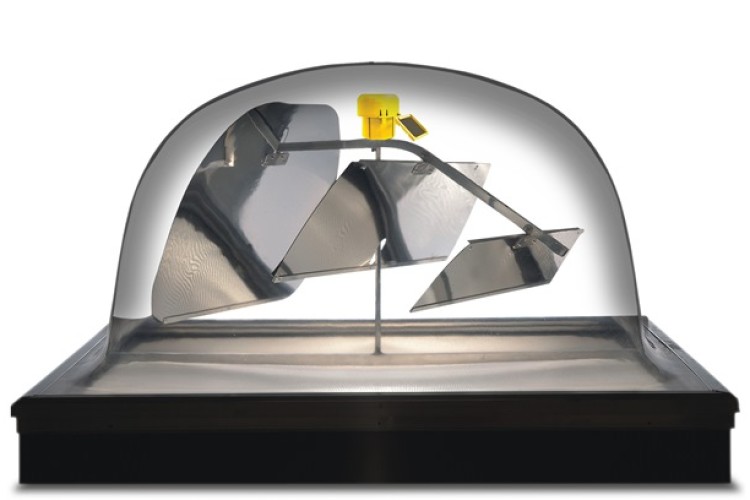 Ciralight UK is the sole UK distributor of the US developed skylight system that claims to drive available daylight and drive it down into the building for up to 10 hours a day.
The active skylight unit is housed in a rooftop plastic dome and uses a GPS controller and a microprocessor that tracks and calculates the position of the sun. Light is reflected from a mirror array downwards through the roof via a highly reflective light well.
First full UK installation is Hull City Council's KWL building, which houses its fleet of maintenance vehicles. This follows a pilot installation in Ings Road Library, Hull.
As the Ciralight product is built to convey light not heat, temperatures inside the building are not affected.
In the US they are called Suntrackers but have been rebranded for the UK to make it clear that they also work on cloudy days.
They have already been installed in a number of buildings in Europe such as Amsterdam International Airport and Caterpillar's HQ in Belgium. In the US clients include the likes of IKEA, Office Depot and Boeing.
They are not suitable for multi-storey buildings.
Got a story? Email news@theconstructionindex.co.uk