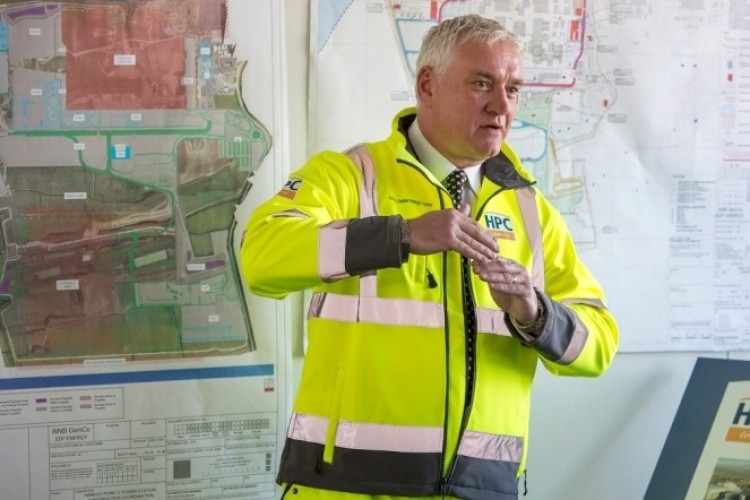 Nigel Cann has been working in nuclear power for more than 30 years, starting as an apprentice technician, later running Hinkley Point B power station in Somerset. For the last five years he has been helping EDF get ready to build Hinkley Point C.
"Some people might be daunted to be having to deliver this project, but for me it's fantastic – I've got the best job in the nuclear industry and the best job in UK construction," he says.
"But nobody here underestimates the scale of the challenge: 25,000 people will help build the power station; we will use 75 times more concrete than it took to build the Millennium Stadium; we are running a 175 hectare construction site."
Last week the government finally gave the go ahead to construction of the £18bn Hinkley Point C project.
"It wasn't easy to get here," Mr Cann says. "The public consultation lasted nearly two years; the approval process for our UK-EPR nuclear reactor design took nearly four years, and required 850,000 hours of engineering studies.
"We've secured planning permissions and environmental permits, agreed contracts with the government and gained approval from the European Commission.

"We've worked extensively with our industrial partners to plan the build – actually we've already 'built' Hinkley Point C in 3D computer model form, rather than just on paper.
"That means we've already anticipated many of the practical construction challenges we'll need to overcome, which will help us to build Hinkley Point C safely, on time, to quality and on budget."
Writing on the EDF Energy website, he says: "This is an important year for the site as we build on the success of the preparation works already completed. The site will start to get busier as we're joined by engineers, ground workers, commercial and procurement experts, our project management and site teams.
"They'll be kicking off the big job of moving around four million cubic metres of earth, so the real civil engineering work can get underway. And they'll also be preparing for what lies ahead.
"So it'll be a very busy time as well as a very exciting one, and I know we've got the right team to deliver.  We're a positive, tight-knit group, and we understand what each other and the overall team has to deliver."
Got a story? Email news@theconstructionindex.co.uk