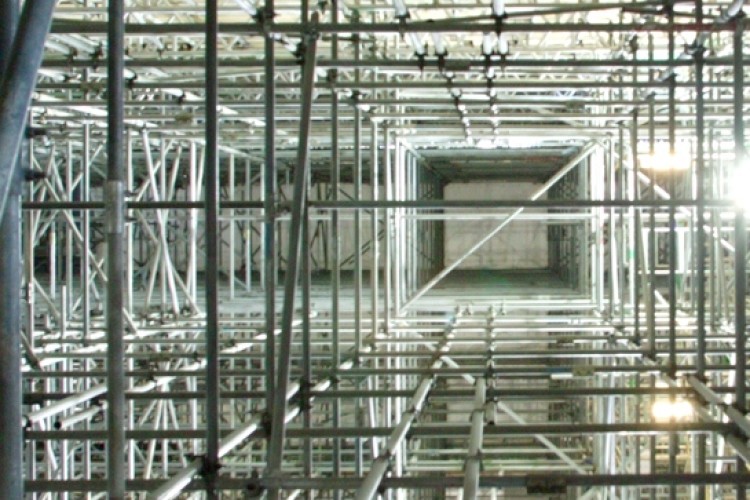 The Engineering Construction Industry Training Board (ECITB) is developing a new scaffolding skills card scheme as a result of pressure from several offshore fabric maintenance companies.
The proposed scheme will directly compete with the established scaffolding registration scheme the Construction Industry Scaffolders Record Scheme (CISRS).
ECITB is being supported by the Scaffolding Association and the Offshore Construction Association.
But the Unite union, whose broad membership includes scaffolders, calls the ECITB programme a "rogue" scheme that will affect standards and hit workers in their pockets, since they will need to have different skills cards for different projects.
Unite says that the ECITB breakaway scheme appears to be a direct result of the CISRS scheme introducing, from 1st July 2017, a compulsory two-day continuing professional development course (CPD) for card renewal. The CPD course was introduced following criticism from the Health & Safety Executive (HSE) that the scaffold industry was not ensuring the ongoing competency of scaffolders.

Unite national officer for construction Bernard McAulay said: "The proposal to introduce a rogue scaffolding scheme is bad news for workers. It will affect standards and create confusion on sites. With workers regularly moving between sites it is also likely to hit them in their pockets as they will be forced to purchase two different cards, to ensure they are able to accept job offers.
"The creation of a new card is not about improving standards and has everything to do with a few employers, principally those working offshore, wanting to avoid paying scaffolders for the training they need to ensure they remain fully competent in the work they do.
"Our members are not going to accept this attack on their skills and their pay packets. The employers behind these proposals are being placed on notice that these proposals are entirely unacceptable.
"Scaffolding is one of the most safety critical roles in the construction industry and we should be ensuring that standards are being pushed up, rather than watered down.
"In recent years there has been a great deal of effort in reducing the number of construction card schemes, in order to improve standards and to avoid confusion and it now appears that the ECITB is prepared to chuck that good work out of the window to appease a few penny pinching employers."
Got a story? Email news@theconstructionindex.co.uk