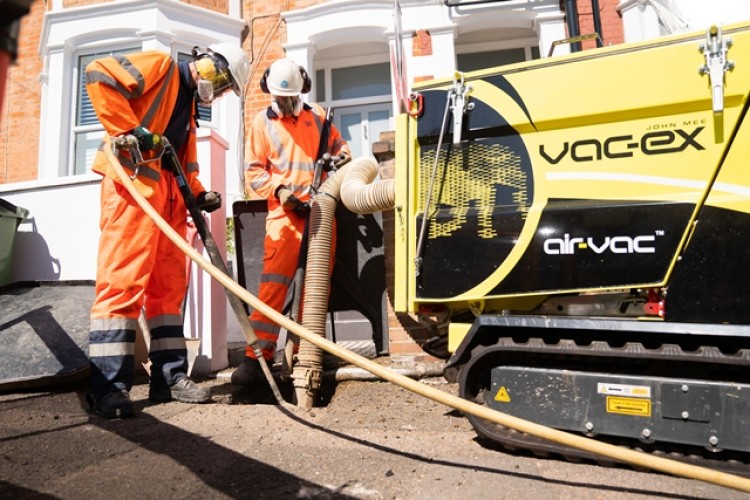 The micro Air-Vac has been commissioned to support MUS smart metering teams working for Thames Water in often busy and congested locations in and around London. 
The unit offers non-invasive excavation around buried utilities and non-removable obstructions, making it good for metering works, stop taps, slit trenching and trial holes for investigation work and service pits.
The machine is a compact, towable and self-contained unit with the capacity to hold its own spoil and tip from height into a wheelbarrow, skip or trailer.
By removing the need to dig a shovel into the ground, the risk of cable strike is minimised. In addition, there is no spoil left on site and the whole operation is quicker and quieter, MUS says.
Morrison Utility Services director Adam Gosnold said: "Vacuum excavation is becoming increasingly essential in the often confined and congested inner London areas that our smart metering teams are working in. Each year, our smart metering teams make over 61,000 excavations whilst carrying out their work on behalf of Thames Water. Whilst our teams' cable strike performance is good, innovations such as this will help towards our target of zero.
"The micro-design of the Air-Vac offers a more agile, HAVS [hand arm vibration syndrome) free method of vacuum excavation in and around buried live services that will prove particularly useful for our teams conducting small digs in built up, tight access areas. We are very excited by the new efficiencies that this tool will bring."
Got a story? Email news@theconstructionindex.co.uk