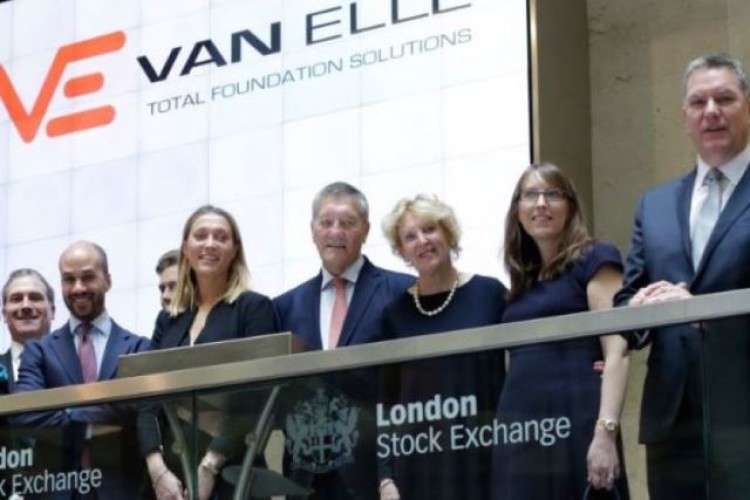 Michael Ellis, now 73, founded Van Elle in 1984, floated it on the Alternative Investment Market (AIM) in October 2016 and retired in January 2017. Now he regrets it and wants back in. The board of Van Elle regards him as a troublemaker, however.
He and his family still own 20% of the business and he has exercised his right as a major shareholder to call a meeting of other shareholders. On 15th December shareholders will meet in London to vote on five resolutions put forward by Mr Ellis. In essence, he wants to be voted back onto the board, along with his son-in-law, Thomas Lindup.
Mr Ellis has laid into the Van Elle management he put in place to succeed him, saying in a statement to fellow shareholders that the company is going backwards, is unable to forecast future trading and should have spent some of its £40m flotation receipts on acquisitions by now.
The Van Elle board today issued a statement rebutting his assertions and said that Mr Ellis was only interested in promoting his family interests. They also said that Mr Ellis was seeking to bypass normal good corporate governance procedure, bringing with him three non-executive directors of his choosing, without an independent board selection process.
Mr Ellis also feels that his old employees are not being looked after properly by the new regime and that staff morale is low. He said that the Van Elle workforce was not as good as it was in his day.

The board refutes this and cites its upgrading to 'silver' Investors in People accreditation, up from the previous 'standard' accreditation achieved in 2013 under Michael Ellis. The board also says that staff retention has improved since Mr Ellis left.
The board said that Mr Ellis was "causing unnecessary and unhelpful ongoing disturbance within the group's senior management and the wider workforce".
Furthermore, he risked making it harder to find a suitable candidate to replace Jon Fenton, who resigned as chief executive last month due to a family medical crisis. The fact that one of the Ellis resolutions sought to remove Jon Fenton from the board is coincidental timing.
The board's statement – advising other shareholders to fight against Mr Ellis – concluded: "In summary, the board remains disappointed by Mr Ellis' behaviour and considers his actions to be both disruptive and damaging to the company, its shareholders and its stakeholders. Moreover, the Ellis statement reinforces the board's previously expressed concern that the Ellis resolutions serve to promote the interests of Mr Ellis and his family, not necessarily to the benefit of the company and its other shareholders, and yet again demonstrate the failure by Mr Ellis to acknowledge that the company is no longer a private family business in which he has majority control."
Got a story? Email news@theconstructionindex.co.uk