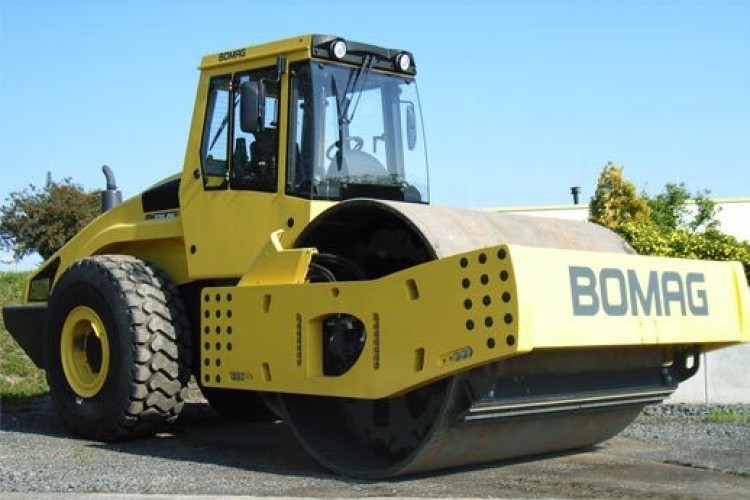 The Bomag BW 226 DH-4 BVC single drum roller effectively compacts the ground up to four metres deep, Smith Construction says, rolling and vibrating at the same time.
The roller surface is smooth, but it has a polygonal shape which sends vibrations into the ground as it travels across the land. The compacting vibrations, at various frequencies are controlled and directed both vertically and horizontally by computer aided equipment located in the drivers cab. As the machine works, the computer records the details and measures the ground strength and compaction achieved to enable the technical operator to monitor the results at all times. The data is stored and can be used to demonstrate improved ground strength.
Smith specialises in design and build contracts for sports surfaces and sports buildings, and laying synthetic surfaces in particular. To date, the new machine has been used on two school projects.

Smith Construction transport and plant manager Russ Smith said: "This new deep impact roller is a big investment for the company. It opens up a whole new field for compaction technology, and will enhance our ground stabilisation division. Our clients can now benefit from even more efficiency for ground remediation and stabilisation projects."
He added: "As a company, we have always been at the forefront of sports ground construction technology and innovation, dating back to 1992, when we were the first ones to use laser dozers on sports pitches. Also in the late 1990s when we were the first to bring in laser controlled tracked tarmac pavers and again in the early 2000s when we brought ground stabilisation to the industry. Since then, these methods have become the norm. Now this is another first for Smith Construction."
Got a story? Email news@theconstructionindex.co.uk