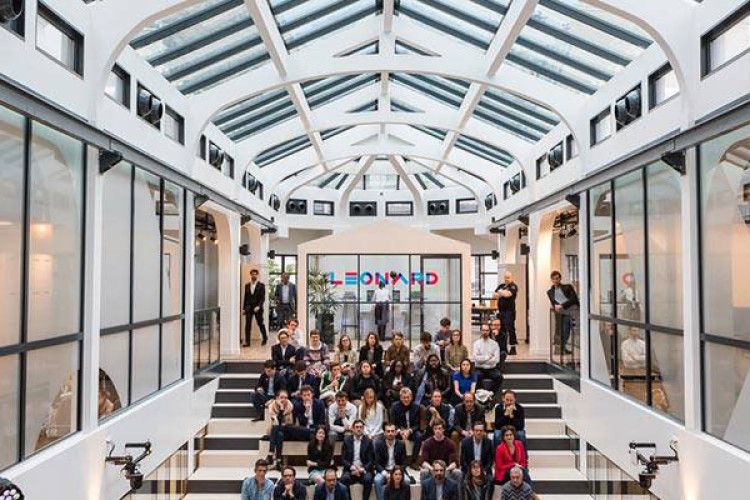 The Leonard:Paris open laboratory is focused on the future of cities and infrastructure. It is intended to provide a home in the heart of the French capital for all Vinci innovation partners – employees, startups, researchers and the public at large. It is part of the Leonard programme, which is dedicated to innovation, foresight and inventing the group's future businesses. The programme launched in July 2017.
Leonard:Paris is a space dedicated to co-working, meetings and discussions between Vinci employees and experts, entrepreneurs, local authorities, customers, partners, students, researchers and others.
The lab hosts the Vinci entities focused on transforming the group's markets and business activities, bringing together scientific, urban, social and entrepreneurial specialists focusing on the major urban challenges.
Participants include the Fabrique de la Cité (an urban think tank), the Fondation d'entreprise Vinci pour la Cité (projects favouring the social or professional integration of the poorest); and the Vinci-ParisTech chair in eco-design of building complexes and infrastructure (the result of the partnership between Vinci and graduate schools in engineering belonging to the Institut ParisTech).
Xavier Huillard, Chairman and Chief Executive Officer of Vinci, said: "This impressive venue in the heart of the Arc of Innovation of eastern Paris, which has been superbly renovated by our teams, reflects the group's engagement and determination to project itself into the future."
Got a story? Email news@theconstructionindex.co.uk