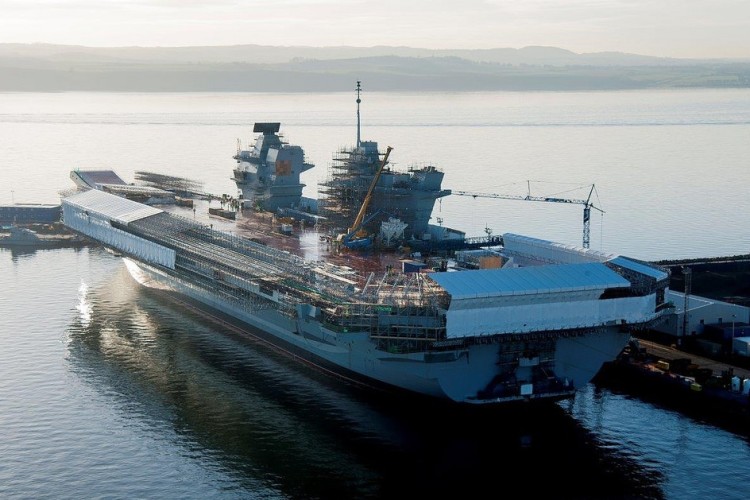 VolkerStevin's contract is for the design and construction of a secure tidal berth for the two Queen Elizabeth Class aircraft carriers that are being built in in shipyards across the UK and are due to be handed over next year. The HMS Queen Elizabeth and HMS Prince of Wales will be the biggest warships ever constructed for the Royal Navy. The first ship, HMS Queen Elizabeth, is scheduled to enter service in 2020.
The existing Middle Slip jetty at the Portsmouth naval base will be upgraded to withstand berthing, mooring and operational forces exerted by the new vessels. New power supply will also be installed.
The estimated contract price when the contract notice was published in 2012 was in the £40m to £60m range; VolkerStevin's £34m price is significantly under that.
The aircraft carriers are being delivered by the Aircraft Carrier Alliance, a partnership of BAE Systems, Thales UK, Babcock and the Ministry of Defence.
The ships will be 65,000 tonnes at full displacement, which is more than three times the size of the Invincible Class aircraft carriers. At 280 metres long, they are 90 metres longer than the existing aircraft carrier and at 70 metres width are twice as wide. Each will provide a four-acre military operating base.
Got a story? Email news@theconstructionindex.co.uk