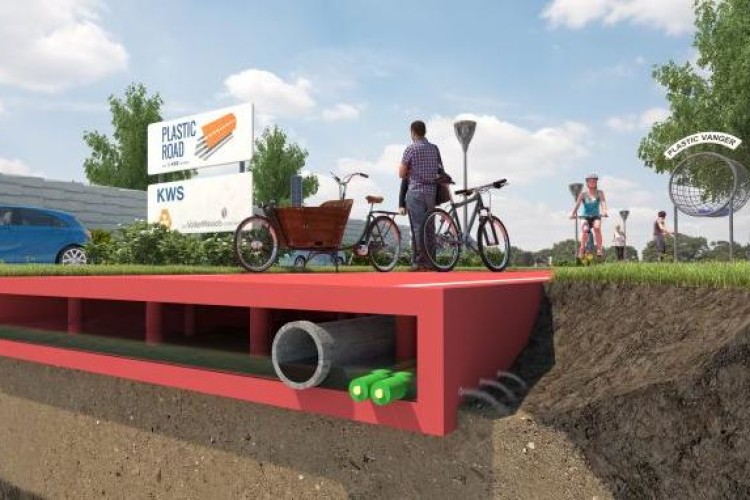 The idea is to turn recycled plastic into prefabricated road sections with a hollow structure that could accommodate services. It could be simply be installed on a surface of sand, said VolkerWessels.
The company's PlasticRoad concept is still an idea on paper at the moment; the next stage is to build it and test it in a laboratory to make sure it's safe in wet and slippery conditions and so on, said VolkerWessels. "We are looking for partners who want to collaborate on a pilot – as well as manufacturers in the plastics industry," it added.
PlasticRoad would have numerous advantages compared to conventional roads, both in terms of construction and maintenance, said VolkerWessels. The company said that the lightweight design would be of 100% recycled material, be built in a fraction of the construction time of conventional roads, have three times the expected lifespan and be virtually maintenance free. The prefabricated production and the lightweight design also make the construction of a PlasticRoad into a much simpler task, said the company, enabling roads to be built in weeks instead of months.
The concept opens the door for a number of innovations such as power generation, quiet road surfaces, heated roads and modular construction, said the company. Additionally, the PlasticRoad design features a 'hollow' space that can be used for cables, pipes and drainage.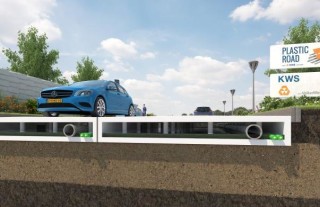 It would also be possible to integrate other elements in the prefabrication phase. These elements include traffic loops sensors, measuring equipment and connections for lighting columns.
PlasticRoad is described as a virtually maintenance-free product, unaffected by corrosion and the weather. The road structure could handle temperatures as low as -40°C and as high as 80°C. Estimates predict that the lifespan of roads will be tripled.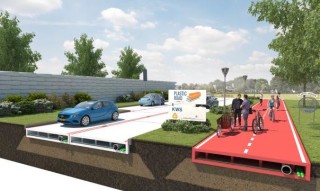 Got a story? Email news@theconstructionindex.co.uk