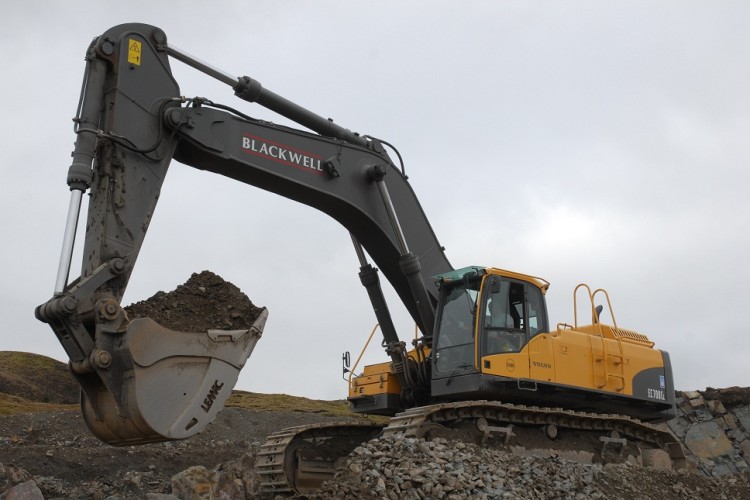 The two 70 tonne excavators represent a replacement of an EC700B purchased back in 2007 and an additional unit to the Blackwell fleet.
One of the machines has been put to work, contracted to Graham Construction, on a 250,000m³ excavation for Client Dounreay Site Restoration Ltd .
Blackwell are contracted to Graham to undertake the drilling, blasting and excavation of approximately 200,000m3 of Caithness rock to form two 15m deep vaults with associated ramps to allow for the construction of the concrete chambers which will become storage facilities for low level nuclear waste.
The second unit is in charge of prime excavations at the Carraig Gheal wind farm project located to the east of Oban. Under this 'balance of plant contract', some 20 2.5 megawatt wind turbines are to be erected for client Green Power.
C A Blackwell's task is to install 36 kilometres of access road excavating huge expanses of peat and bog, quarrying rock and processing it from several borrow pits en-route and laying the road to precise tolerances. Here the EC700C is charged with loading Blackwell's fleet of trucks with blasted rock initially for the road construction. Later it will be deployed excavating for the mass concrete bases for the turbine masts for which Blackwell will be using their site batching plant and off road truck / mixer units.
Got a story? Email news@theconstructionindex.co.uk