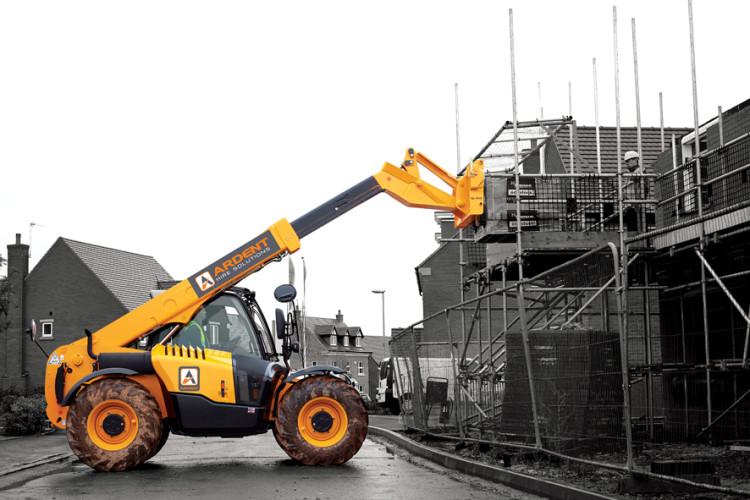 Back in August the plant world woke up to the news that two of the country's biggest independent hirers, Fork Rent and One Call Hire, had been bought from their family owners and would be integrated into a single national infrastructure hirer. The fact that leading the buyouts and running the new business was one Steve Corcoran, former boss of Speedy Hire, made the prospect intriguing.
Corcoran, who has a reputation for doing things his own way and in defiance of industry norms, had been unusually quiet since stepping down from Speedy two years previously.
But after almost six months of media silence and growing curiosity in the industry, Corcoran is ready to unveil his new project – Ardent Hire Solutions – and share his ideas of where the company is going.
His uncharacteristically low profile over the past few months is explained by the amount of work that's been going on behind the scenes to integrate the two companies.
"You cannot underestimate the work it takes to make one company out of two," says Corcoran. "We are literally changing everything, from office locations to the decals on the machines. In all honesty, I thought we would be further forward but the legal process of changing brands and integrating everything has been slower than we expected."
One of the biggest tasks has been to create a new company culture and integrate the two existing workforces. Previously specialists (telehandlers and materials handling in the case of Fork Rent; excavators and earthmoving in the case of One Call) they are now part of a national supplier of general plant.
And, of course, as well as embedding the vision with the 240-strong workforce, Corcoran and his management team have been busy telling the new company story to the customers.
"I am really encouraged by the reaction," he says. "We have been invited in to a number of tenders that we weren't before; we have won new preferred supply agreements. We still have work to do internally to get everybody on-board though and it will help enormously to have the new integrated branding.
The two companies, both privately owned prior to their acquisition (Ipswich-based Fork Rent was owned by the Nicholls family while Enfield-based One Call Hire was owned by the Fitzpatrick family) were bought for undisclosed sums.
The deal was structured as a "buy-in management buyout" – BIMBO for short. Under this arrangement, Corcoran and Nick Pulford, the group's new financial director, bought in to the new business and the new company's operations director Elaine Miller and sales director Simon Atherton (both formerly with Fork Rent) and commercial director Tom Gleeson (ex- One Call) bought out from their respective businesses.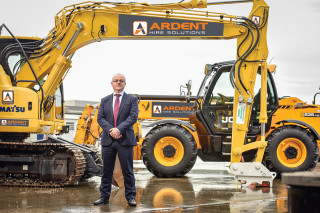 The BIMBO team was funded by venture capitalists Duke Street and Searchlight Capital Partners who, on top of the acquisition cost, have underwritten an investment of £160m in a rolling two-year old fleet over the next three years.
Corcoran says that the backers have provided the team with a lot of flexibility: "Any private equity-backed transaction clearly has an exit point, but our view is that we will build it with both geographic growth and expansion of the addressable market to the point where the options could be an IPO [stock market float]; sell it to a trade buyer; or refinance and run again."
The buyers were attracted to the two companies by a combination of benefits, says Corcoran. They were both operating nationally with very young and very highly-specced equipment (the average age of the two fleets is less than three years) and both businesses were run by 'capable and knowledgeable' operational teams.
"We definitely believe that young, well-maintained, well-specified equipment has a lot of benefits," he says, "You have greater manufacturer support in terms of warranty provision, and therefore less downtime and it gives the customer more confidence in terms of productivity and reliability; young equipment is going to be more fuel efficient for starters."
The sheer availability of the kit due to the fleet size shouldn't be under-estimated either, he notes. The company has a fleet of around 5,000 machines, of which 2,510 are telehandlers ranging in boom length from 4m to 32m (Fork Rent was at one time JCB's biggest customer in Western Europe). The core fleet also includes 760 excavators from 0.9 tonnes to 35 tonnes, 440 rollers and compactors and 560 site dumpers from 1 tonne to 10 tonnes.
Ardent has consolidated the two companies into 12 depots, with another three to be opened this year. The operations HQ will be based in the former Fork Rent premises in Ipswich while the management HQ will be based in One Call's location in Enfield. Corcoran says he has an office in both but notes wryly that he hasn't yet spent much time in either.
Anyone who thinks that that the new team is just going to take its big pot of money and run the new business as a larger version of what came before clearly doesn't know Corcoran. Admittedly, there's no need to alter the focus on the customer base since, according to Corcoran, there's very little overlap between the two companies – less than 1%. However, the aforementioned 'addressable market' offers plenty of scope for growth, and Corcoran fully intends to exploit this.
There is huge potential for expanding a national business that specialises in infrastructure and housebuilding at a time when construction activity is really looking promising, notes Corcoran. Nevertheless, he admits to some frustration at what he considers a patchy workstream:
"My big issue is the speed at which infrastructure work is being released," he says, "We are a bit disappointed with the workload at the moment. But I still firmly believe that the level of political will, the level of economic design and the level of commercial requirement will mean that the infrastructure spending will come good. "
Corcoran has gone on record in the past as saying that companies such as his shouldn't bank on the HS2 project as part of their workload projections. However he concedes that, on this, he might yet be proved wrong given the way the political will seems to be gaining strength.
"I suppose if you are going to be proved wrong, that's a lucrative way to do it for a company like ours," he says "But in my defence, I still can't see how a government that makes such a fuss over committing to a few hundred metres of concrete at Heathrow can agree to a metal strip that runs 200 miles right through the heart of England. I am a sceptic by nature."
Be that as it may, Ardent has plenty of opportunity to develop its customer base and plenty of opportunity to exploit the market in which it operates. But that's not enough for Corcoran; he has bigger plans. Clearly relishing the chance to get his hands on heavier plant than Speedy has traditionally dealt with, Corcoran reckons that he can change the way business is done in this sector.
For a start, he is challenging the commonly held wisdom about operated plant: "I don't think that operated plant should be termed as hire," he says, "I think it should be treated as subcontracting, because it changes the dynamic between hirer and customer. You - as hirer - are often getting these people from an agency, and if they don't turn up, it's your loss. If they damage the machine, it's your loss. If they compact too tightly, it's your loss. You are no longer the capital asset provider but the provider of operators."
The problem with refusing to supply operated plant is that this would prevent Ardent from bidding for much work with clients like Highways England where the contractor culture is very much for operated kit.
But he thinks there is a better way. "Why would a risk-averse contractor want to hire in an operator who it doesn't know and who is quite likely to come from an agency and doesn't know the site?'" he asks. "I think that there is still a huge market for self-drive here but I also think a more effective solution is to train a pool of operators who are not only competent in the use of the equipment - properly qualified and managed to a standard by us - but also certified to the standards of the client."
Corcoran sees a benefit in being able to field his own crack team of operators and hire them out separately from the machines. He admits that it's a theory at this stage rather than a solid plan, but is keen to seize any opportunity to prove it in practice.
Another area where Corcoran is determined to make changes is in the oft-overlooked task of getting the machinery to the site. The company is currently on the lookout for ten new delivery drivers - and not just any drivers, either.
"We undervalue our delivery drivers," he says. "They are the people who are entrusted with the biggest capital asset of all – their £100,000 truck - and then we ask them to carry our biggest fleet assets, in the shape of maybe another hundred grand's worth of machines on the back. They are then completely and utterly reliant on their own management and then we put them face-to-face with the client on his site."

So instead to outsourcing deliveries, Argent is adamant that it will employ its own drivers and recruit only the best. "Absolutely, categorically, we must pay more for these people. We want top quality, high standard, reliable, capable drivers," he says.
"We are looking to be the employer of choice," continues Corcoran. "To be successful we have to find a way to attract the best in the market at every level…and I want every role to an accredited standard. So I want all our fitters to have the relevant qualification, whether manufacturer or CITB, and I want similar benchmarking for our managers and our sales team. Then we can look our customers in the eye and say 'it isn't just us who are saying our people are good'."
One idea of Corcoran's that will strike a chord with anybody in the plant hire industry is that of sticking to a commercially sustainable hire rate. Only in plant hire would this be considered disruptive thinking though - rate cutting is like an addiction among plant hirers, especially during the lean times. But when the work is plentiful it is a supreme folly based on a lack of sophisticated thinking, says Corcoran.
"What I don't like are people who don't value what they do; who go on doing things the same old way and screw the market over. There are one or two firms who appear to be doing that currently [sadly, he won't name them on the record]. But that price-driven culture is what stops all of us moving the market forward. It is the sort of old-school thinking that I don't agree with.
"If you explain to a client the risk that they incur in having a poorly managed, poorly serviced piece of plant, and that the cost of that going wrong far exceeds any hire rate, they will usually get the message," he adds. "But if 48 hours later Mr Stupid comes in with a ridiculous rate, it will undo all that good work."
Corcoran's view is typically radical: "I would rather have the machine in the yard protecting its residual, within reason. If you accept the fact that every hour a machine is in use knocks a fiver off the residual value, broadly speaking, it is £200 a week you are talking about, so if your discount is more than the difference in residual, you are going to screw the margin - don't knock it off the rental price!"
The customer base is as much to blame for this stupidity as the hire firms, argues Corcoran, and they need to wise up too: "I was with a procurement lead at a top ten UK contractor who told me that it didn't matter that he could save money through fuel efficiency; what was important was a lower hire rate because he said he was only judged on purchasing cost, not operating cost.
"Any value gained from lower fuel and better efficiency was, in his words 'not his problem', it was the problem of the site management. It is incentivising the wrong behaviours. That is why I am determined to go to the top to get my message through."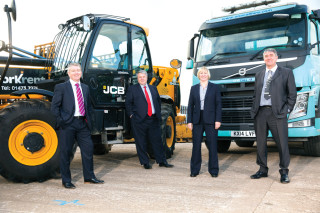 The Speedy resignation
In November 2013, after £5m disappeared from Speedy Hire's Middle East operation due to 'accounting irregularities', Steve Corcoran resigned as chief executive, bringing a 25-year career with the small-equipment hirer to an end.
The decision to fall on his sword surprised many observers at the time, but Corcoran says it was the culmination of a decision process that had been bubbling away for a while.
"It would be both unfair and inaccurate to say that 'I took the rap' for the problems in the Middle East. I had been at Speedy a long while and helped build it to the point where, pre-recession, it had got to nearly £550m. We had made the acquisition of Hewden's tool operation in 2007, but then in 2008 the market turned left when we were turning right.
"We had to restructure the business and realign it to put the company on a better footing. But at the time I was telling the Board 'if we come out the other side of this, it will be more of the same again'.
"It was decided that investing in the Middle East could be a way to make up for the lack of recovery in the UK. There were lots of other UK companies and there was a strong petrodollar, so we went for it. As is well-known now, we ultimately discovered there was a fraud.
"I had already told the Board I wanted to leave, so my position was established – let me hold my head high and do the honourable thing, and it will allow the business to recover quicker. There is no animosity on either side.
"What I didn't agree with was the subsequent decision to walk away from the Middle East market, because I think that the problem should have been dealt with and the company returned to tackle the market, rather than just walking away.
Q&A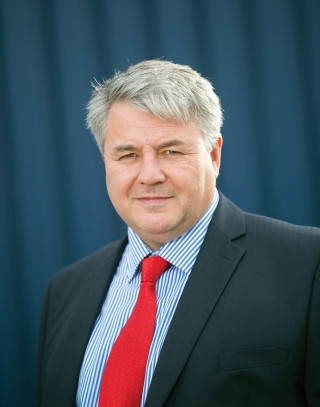 Are you going to change the hire fleet?
"Not in the initial stages. We will start to look at parallel activities to what we do. Cranes are not a business we want to be in, though. Hewden, one of our competitors, are already in there so they are in a different position, but to me it is a lot of forward commitment and capital expenditure. I think it is more difficult to prove added value too."
Who do you respect or benchmark yourself against in the business?
"In personal terms, no-one can deny the success that Ashtead have achieved and I have a lot of respect for Geoff Drabble, particularly the fact that they didn't buckle when the market was against them in the US.
"In the sector that I work in now, I have equal respect for Flannery and Hawk and the work they do - I don't really know the others yet.
"I don't want this to sound sycophantic, but I wouldn't have been attracted to this role and the company were it not for the work of the owners of the two businesses we bought. Guy Nicholls and John Fitzpatrick both ran good businesses; their ethos was attractive and, each in their own way, they weren't afraid to buck the market trend.
"The influence should also be noted of Hugh Edelaneau – not so much now perhaps, but HE Services pioneered the way that plant could be done differently."
What's the biggest opportunity for Ardent?
"The biggest opportunity is the market. It is a chance to turn two really good businesses into one superb one. We are in housebuilding and infrastructure and we can't be better placed."
What is your view on encouraging more sustainability in plant?
"We have done a lot as an industry to innovate in safety, and it is dramatically different to twenty years ago. Is there the same belief and passion in sustainability or a willingness to increase the hire rate to pay for it? Not at the moment, but I think the next generation will demand it."
Got a story? Email news@theconstructionindex.co.uk