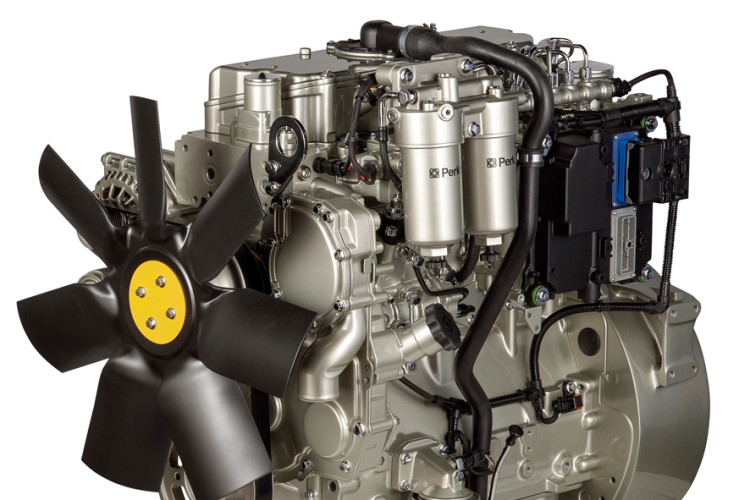 As an independent consultant with over 20 years in the automotive and related industries, I have learned to keep up with every corporate twist and turn as well as the constantly changing technological landscape. 
Against this backdrop of continual change, one of the few constants has been the pressure on OEMs in all market sectors - light vehicle, commercial and non-road mobile machinery – to reduce emissions and maximise fuel efficiency. 
 In many of these product sectors, hybrid or even all-electric power plants are already proving to be practical, cost effective and a significant contributor to improved air quality. But despite confident predictions of an inexorable shift to all-electric power, there's no sign of this happening any time soon.
Each type of fuel has its place and in most industrial applications, where the end-user is focused on productivity, 'clean' diesel should – and will – remain the dominant fuel for the foreseeable future.
Given the damage done to the diesel engine's reputation by car manufacturers like Volkswagen deliberately cheating laboratory emissions tests, many readers might cynically assume that the phrase 'clean diesel' is an oxymoron.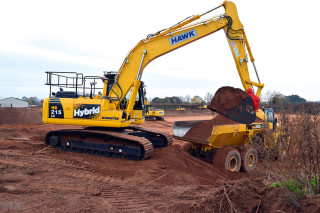 But clean diesel does exist, no longer emitting clouds of black smoke nor high volumes of the invisible oxides of nitrogen that combine with other pollutants to create choking, health-damaging smog.
From January 2019 all newly-produced engines below 56kW and above 130kW must meet Stage V European emissions regulations. Engines rated at 56kW to 130kW will be required to meet Stage V from January 2020.
These are genuinely cleaner engines that produce considerably less than 10% of the noxious emissions generated by pre-regulated diesels, in machines that on average are at least 15% more fuel-efficient. The latest industrial diesels operate in an industry where minimising operating costs means the difference between remaining profitable and going out of business. 
Diesel power is still the most effective option for industrial equipment and construction plant for a multitude of reasons. Perhaps the most compelling reasons is that the energy density of diesel is much higher than that of any other fuel and, for the majority of equipment, electric would simply be impractical. 
Petrol is no substitute, either, and would be impractical and unsafe on many job sites. Not only would equipment need refuelling a lot more frequently (increasing cost and reducing productivity) but direct-injection petrol engines would, just like diesels, also require the adoption of particulate filters to clean up the sub-2.5 micron (PM2.5) particulates. A modern diesel is already regulated through its particulate filter, which will become a standard requirement with Stage V emissions legislation.
Though there are several hybrid construction machines now on the market, the adoption of true all-electric machines is still a long way off. The biggest barrier remains cost: batteries currently cost approximately US$200 per kWh capacity. For a typical shift, an all-electric mid-range excavator at the current state of the art would need a 500kWh battery – at least five times as big as that used in the Tesla S model electric car – costing over US$100,000. 
The huge price premium for electric machines makes their investment completely unsuitable for the hire market outside certain specialist sectors within the London low-emission zone. There is also the problem of charging; electric cars can already drive to fixed charging points at filling stations, car parks and elsewhere. It is far more difficult to provide suitable charging facilities on a temporary construction site.
But pressure to clean-up the environment – the same pressure that is driving development of electric and hybrid options – has forced diesel engine manufacturers to make their products much less polluting.
Even in the depths of the worldwide recession, the R&D spend by engine manufacturers was between 2% and 4% of revenues. Across the commercial vehicle and non-road mobile machinery sectors this equated to around US$10bn per year of which roughly half has been spent on emissions and powertrain improvements. That adds up to around US$50bn over the past 10 years. On top of that a similar amount has been spent on capital investment in plant. 
The chicanery employed by the car industry to conceal the polluting effects of its diesel engines has not spread to the producers of industrial diesels, partly because of less pressure from the market but mainly due to the very different production volumes involved.
The top 20 light-vehicle manufacturing groups accounted for 90% of the 92 million units produced in 2016 – that's approximately 4.6m units each. A further 30 manufacturers accounted for the remaining 10 million units, or 330,000 each. 

By contrast, in the construction sector an estimated 628,000 units were shared across the top 20 OEMs (averaging 31,000 each) and another 100-plus manufacturers accounted for the remaining 134,000, or just 1,300 units each.
While most of the top 10 construction plant manufacturers do produce their own engines, in the top 20 overall less than 40% of engines are manufactured in-house. Product variety is also several orders of magnitude greater than in the car industry. 
 So, to some extent it's that volume equation that has made it easier for passenger car OEMs to 'game' the rules; in the off-road sector where there is a much greater cross-over of engines between OEMs it would be a lot harder to cheat the system.
None of this means that the market for hybrid and electric equipment will not grow. In Europe, machines in the sub-56kW class – which accounts for most hired equipment - use less than 15% of the total fuel but account for almost 40% of the machine population. Already much of this market segment is looking to hybrid and electric. 
In the lightest segment (below 20kW) emissions are not regulated at all until Stage V comes into effect in January 2019. From then onwards, we can expect to see a lot more electric models introduced. In many cases where these small machines are used indoors, electric makes sense and with these small machines the power requirements mean that the infrastructure for charging is not extensive. As we get into the higher power segments however the requirements increase significantly and electric drive is less practicable.
Meanwhile, low emissions zones and public procurement policy are driving end- users towards cleaner machines. Operators are becoming smarter, job sites are better designed and corporate sustainability is driving end-users to specify cleaner machines.
So while the hybrid and electric drive technology develops, so too does diesel. Industrial diesels have become cleaner in terms of absolute emissions and will improve further under Stage V. Efficiency has improved so total power requirement has fallen, further reducing emissions, and these competitive trends will continue.
Alex Woodrow is managing director of Knibb, Gormezano and Partners (KGP), a specialist consultant to the global automotive industry. He has worked on numerous projects related to materials and powertrain trends, focusing on the commercial vehicle and off-road mobile machinery sector and the evolution of emissions legislation and after-treatment. www.kgpauto.com
Low emission zones
In areas where air pollution levels are considered dangerously high, low emission zones (LEZs) seek to improve the air quality by regulating the most polluting vehicles. These LEZs are almost exclusively found in city centres.
Vehicles with high exhaust emissions either cannot enter the LEZ at all, or have to pay a fee if they do. The London LEZ was introduced in 2008 and affects the 'most polluting' heavy diesel vehicles including large vans, lorries, buses and specialist vehicles.
To avoid having to pay fees to bring construction machines into restricted areas, equipment suppliers are increasingly being asked by customers to fit their machines with diesel particulate filters (DPFs) to reduce the sooty particulates from the exhaust gas.
"DPFs are currently seen as an extra precaution in response to a perceived need to meet regulations in low emission zones,"says Kurt Deleu, director of regional sales support at Volvo Construction Equipment. "But as regulations around low emission zones continue to become stricter, it's likely this trend will continue." 
Volvo already fits DPFs as standard to its EW60E and EXR88D compact excavators. But, anticipating future trends, it is already experimenting with all-electric machines. At an event in London earlier this year, the firm demonstrated its EX2 prototype, a fully electric compact excavator that delivers zero emissions.
"Considering the seriousness of air pollution, and the moves governments are making to highlight it, this is an area we believe will continue to be high on the agenda and one we are committed to finding solutions for," says Deleu.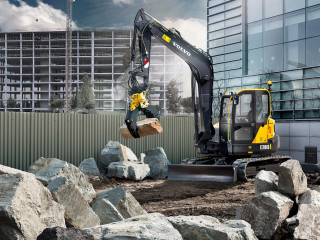 This article was first published in the November 2017 issue of The Construction Index magazine, which you can read for free at epublishing.theconstructionindex.co.uk/magazine/november2017/ 
UK readers can have their own copy of the magazine, in real paper, posted through their letterbox each month by taking out an annual subscription for just £50 a year. See www.theconstructionindex.co.uk/magazine for details.
Got a story? Email news@theconstructionindex.co.uk