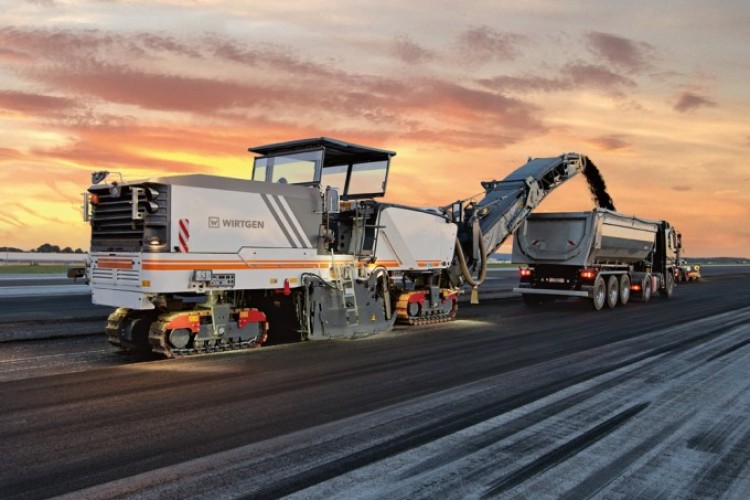 The memorandum of understanding (MoU) between the South African National Roads Agency (Sanral) and Wirtgen Group South Africa is aimed at levelling the playing field for smaller contractors.
The agreement will afford small to medium construction contractors full access to the Wirtgen's full range, as well as financing, training and logistics. "This is an important step in the broader national aim to transform the construction and engineering sectors and enable emerging black contractors, including enterprises owned by women and the youth, to participate more fully in major projects," says Louw Kannemeyer, engineering executive at Sanral. "We are delighted that a global leader in construction such as Wirtgen is stepping up to fill major gaps in the industry that constrain the growth of smaller contractors and impose barriers on their ability to tender for major work packages."
Wirtgen South Africa national sales manager Waylon Kukard said: "Equipment is one of the major success factors for contractors in the execution of their projects. If contractors are not well equipped, the country also faces the danger of sub-standard road infrastructure. The agreement will afford upcoming contractors greater access to all Wirtgen Group equipment brands, namely Wirtgen, Vögele, Hamm, Kleemann, Benninghoven and Ciber.

The agreement with Wirtgen is part of a process introduced by Sanral to open up the engineering and construction industries through its tender and enterprise development initiatives.
Emerging contractors will be able to purchase or lease the machinery. The move will open new doors for Wirtgen to collaborate with small contractors by offering them access to finance, technical assistance, mentoring and logistical support. Sanral and Wirtgen will also collaborate on issues such as training, supply chains and access to information about tendering processes.
"We are confident that this MOU will increase the number of participants across the value chain of the road construction sector and contribute to fair competition," said Kannemeyer.
Got a story? Email news@theconstructionindex.co.uk