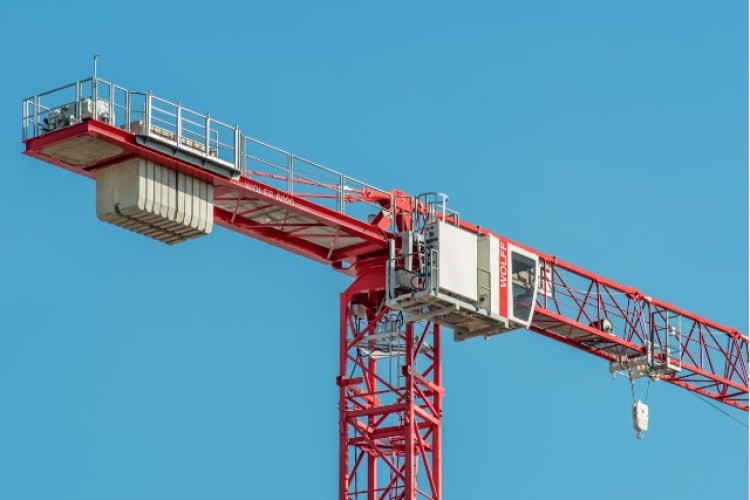 The new crane will be available from September 2017 in two versions. It is offered as the six-tonne maximum capacity version called Wolff 6020.6 Clear and the eight-tonne version, called Wolff 6020.8 Clear.
"Compared to its predecessor, the six-tonne version can lift 2.0 tonnes instead of 1.5 tonnes at the tip at a 60-metre jib radius," said product manager Gerd Tiedtke, "while the tip load capacity of the eight-tonne version was increased from 1.5 tonnes to 1.8 tonnes."
Like the 6015, both versions are designed for two-fall operation.
The eight-tonne version uses the 45kW hoist winch (Hw 845 FU.A) used on other Wolff cranes but the six-tonner uses the new 28kW hoist winch (Hw 628.1 FU) for faster working times with partial load speeds of up to 108 metres/min.
Efficiency and customer demands as top priority
The trolley has also been redesigned. Instead of rollers with wheel flanges the new cranes have rollers without wheel flanges and a guide roller on the jib, to optimise the run of the trolley. The connection of the lower belt of jib has also been redesigned to optimise the transfer of forces on the jib. This allows for the use of smaller, more practical bolts, which makes the assembly easier, Wolffkran says.


The three different tower connections mean that it can be connected to the narrow UV 15 tower system (external dimension of 1.5m × 1.5m) as well as to the wider towers TFS 20 and UV 20 (both 2m × 2m).
"Inspired by customer feedback, we have fitted the counter jib with transport aids in the form a special support structure to securely hold up to three jib sections on the counter jib during transport", Gerd Tiedtke said. The counter jib has also been fitted with railings for attaching a safety harness.
Compared to the 6015, the 6020 also has more galvanized parts, such as railings, platforms and covers, as well as specially-coated bolts to resist corrosion.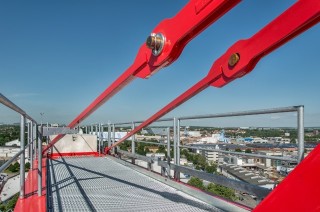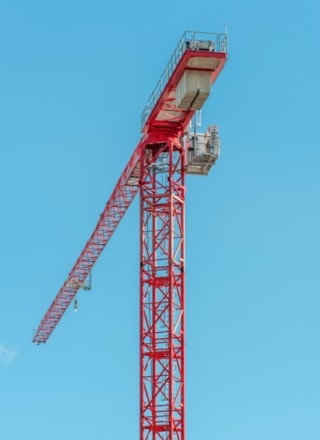 Got a story? Email news@theconstructionindex.co.uk