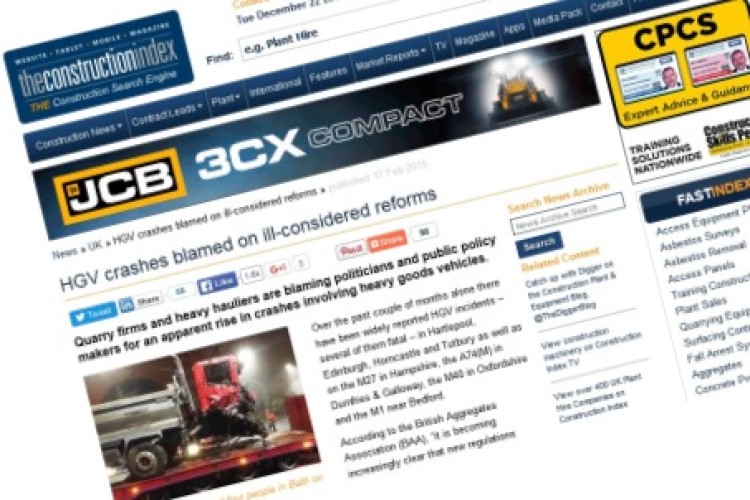 The article that received the most views came in February when we reported on a stark warning from the British Aggregates Association (BAA) following a spate of HGV crashes. The BAA told us: "It is becoming increasingly clear that new regulations introduced to 'improve road safety' have had the opposite effect and people may be dying as a result".
Reflecting the spread of industry interests, in second place was news of a major company failure, while in third was a quirky report of an unusual accomplishment by some civil engineering students at Queen's University Belfast.
So, drum roll please... here are the Top 10 most view stories of 2015 on The Construction Index:
1. HGV crashes blamed on ill-considered reforms
2. PC Harrington board opts for administration
3. Meccano bridge sets new world record
4. Abandoned railway station rediscovered in London
5 Colas turns roads into giant solar panels
6. GB Group on point of collapse
7. Panama Canal investigates seepage at new lock
8. Costain motorway barriers infected by contaminated concrete
9. EDF readies Hinkley Point suppliers
10. Schwing pumps get to work at world's tallest building.
The whole team here at The Construction Index thank you for your support and patronage during 2015. We bid you and yours all the warmest tidings of the season and hope that 2016 brings you all that you deserve.
Normal service will be resumed on Monday 4th January 2016.
Got a story? Email news@theconstructionindex.co.uk