Hyundai Construction Equipment will have its recently launched HX130 LCR (pictured above) – which is the third compact-radius excavator model from its HX series.
See my previous post on this machine here.
Hyundai will also have seven established models on show:
HL960HD – 19,300 kg wheeled loader
HL975 – 26,500 kg wheeled loader
HX220 L - 22,100 kg crawler excavator
HX300 L – 30,200 kg crawler excavator
HX380 L – 38,920 kg crawler excavator
R18-9 - 1855 kg compact excavator
R30Z-9A - 2,880 kg compact excavator
Doosan Infracore Construction Equipment will be showing its latest generation of excavators, wheel loaders and articulated dump trucks (ADTs). Several machines are maing their UK show debut, including a new version of the 30-tonne DA30 ADT with hydro-gas self-levelling suspension (below) and the newly revamped large wheeled loaders. (Again, see my previous post here for further details of these loaders.)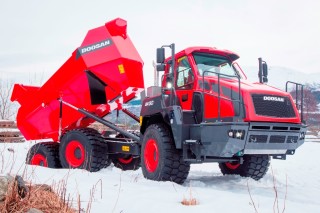 Doosan company Bobcat will be giving a first UK appearance for its new R-Series compact excavators, from 2 to 4 tonnes. Another product being shown for the first time at Hillhead is the new Bobcat TL30.70 compact telehandler, providing a maximum lift capacity of 3 tonne and a maximum lift height of nearly seven metres.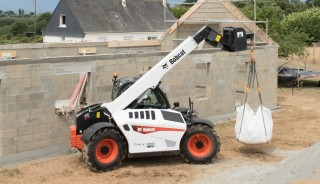 Bobcat will be celebrating the 60th anniversary of its skid-steer loader at Hillhead while Doosan will be marking 40 years since it started making construction machinery. Since 1978 it has shipped more than 400,000 units worldwide.
Hillhead 2018 is at Hillhead Quarry in Buxton, Derbyshire from 26-28 June 2018.