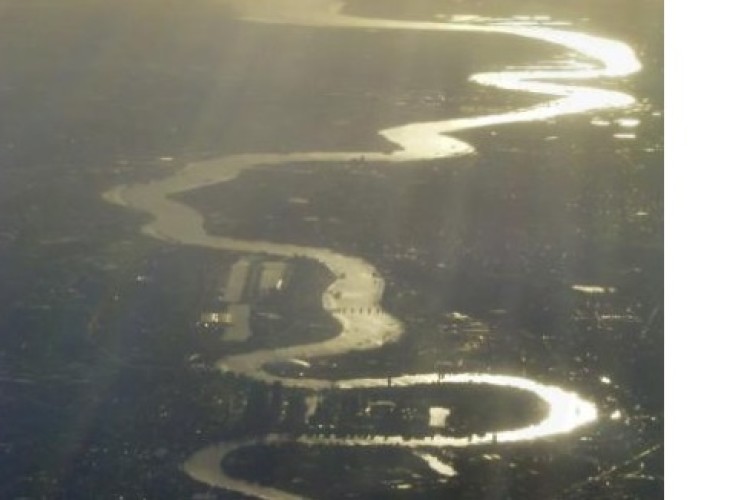 The Thames Estuary 2050 Growth Commission says that extension of Crossrail HS1 at Ebbsfleet in north Kent could support up to 50,000 jobs and 55,000 new homes.
It recommends that the government stumps up £20m for preliminary development work on this link. This would enable the detailed engineering, design, land and financial modelling and legal framework to move forward.
The independent Thames Estuary 2050 Growth Commission was established in March 2016 to develop plans for north Kent, south Essex and east London up to 2050. Since October 2017 the commission has been chaired by Sir John Armitt, who took over from former deputy prime minister Lord Heseltine. Other members are heavy hitters too (see below).
Their report highlights some of the difficulties impeding development along the Thames estuary. "The challenges for the area include the unresolved approach to the Swanscombe Peninsula, air quality issues as a result of congested river crossings, the slow pace of delivery
at Ebbsfleet Garden City (where delivery of 15,000 planned homes has slowed and there is a lack of job creation), poor education and skills attainment, and the need to maximise the homes and jobs that could be unlocked through infrastructure investment including the Lower Thames Crossing and Crossrail 1 extension to Ebbsfleet."
The commission also recommends three new Thames crossings by 2030, including a multi modal, road and rail crossing combined with a second Thames Barrier. Potential interchange points could be Basildon and the Medway Towns.

Sir John Armitt, chair of the Thames Estuary 2050 Growth Commission, said: "Without concerted action, there is a risk that the Thames Estuary will fail to achieve its potential, at huge opportunity cost to local communities and the national economy.
"The resounding message from the consultation that the commission has undertaken is that there is ambition in the Thames Estuary to deliver high-quality development and the best economic outcomes for people. However, a 'business as usual' approach will not deliver growth at scale and pace; governance reform and new delivery models are needed."
Housing and communities secretary James Brokenshire said: "The Thames Estuary has enormous untapped potential and we are determined to unlock this to drive both local and national economic growth.
"The commission has provided us with bold and ambitious set of recommendations, which we will consider in detail and respond to in due course."
1. Thames Estuary 2050 Growth Commission: 2050 Vision   (link opens pdf in new window)
Thames Estuary 2050 Growth Commission
Sir John Armitt (Chair), Chairman, City & Guilds Group and National Express
Prof. Sadie Morgan, (Deputy Chair), Director, dRMM Architects
Lord Norman Foster, Chairman and Founder, Foster + Partners
Prof. Alice Gast, President, Imperial College       
Gregory Hodkinson, Chairman, Arup
Sir George Iacobescu, Chairman and Chief Executive, Canary Wharf Group
Sir Stuart Lipton, Partner, Lipton Rogers Developments LLP
Sir Edward Lister, Chairman, Homes England
Tony Pidgley, Group Chairman, Berkeley Group
Nick Roberts, President, Atkins
Geoffrey Spence, banker and former head of Infrastructure UK
Got a story? Email news@theconstructionindex.co.uk