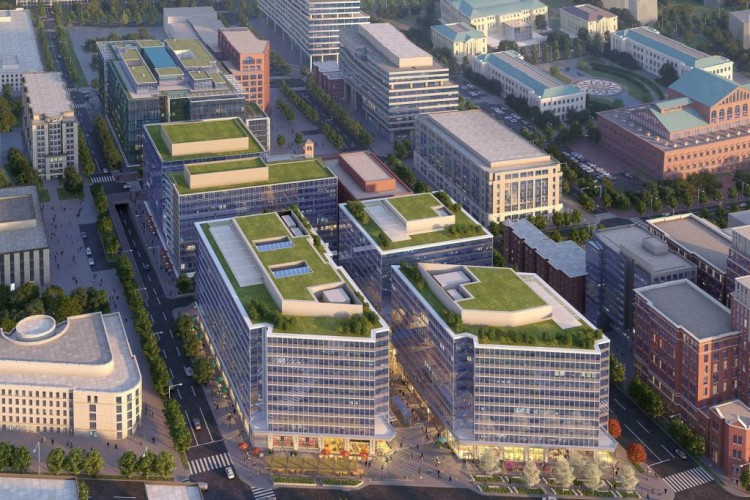 The contractor said that a strong order book, simplified organisational structure and market leadership in high-growth geographies position it for expanding success.
It is now entering the second phase of the company's global 'Build to Last' transformation programme. Balfour Beatty is building on last year's US revenue of US$4.6bn (£3.6bn) and a 10% order book increase, which it said was achieved in combination with improved processes, bidding discipline and project selectivity.
The company said that it is growing strategically across the United States by establishing itself as a market leader in high-growth markets. It is focused in geographies known as the 'coastal smile', covering key markets located in the Pacific Northwest, down through California and Arizona, Texas, Georgia, Florida, the Carolinas, and up through the Mid-Atlantic to Washington, DC. Major cities in these markets are among the country's fastest-growing in large part due to population growth and their business-friendly environments, said Balfour Beatty. As a result, these markets are attracting businesses, jobs and new residents, and experiencing urbanisation growth trends that are fuelling the demand for new infrastructure and services.     

 "The past year has been a transformational year for our company and I'm proud of the many business improvements we have successfully implemented in close alignment with our global 'Build to Last' objectives," said Ray Bond, president and chief executive officer of Balfour Beatty US. "By integrating our business in the US and bringing to bear the full-scale of our expertise across civil, vertical and rail capabilities, we have opened ourselves up to even more exciting opportunities. There is a positive trajectory in our business and with continued focus on operational excellence, we will remain well positioned to deliver maximum value for our clients."      
The company has secured 75 new major project awards, contributing to the company's combined backlog of over US$6.5bn. Significant new project awards achieved in 2016 include the company's largest-ever US win - the US$697m contract to undertake the electrification of the 52-mile Caltrain rail corridor between San Francisco and San Jose in California. Other wins include a US$196m property development for Property Group Partners in Washington DC and a US$199m contract in Dallas.
Got a story? Email news@theconstructionindex.co.uk