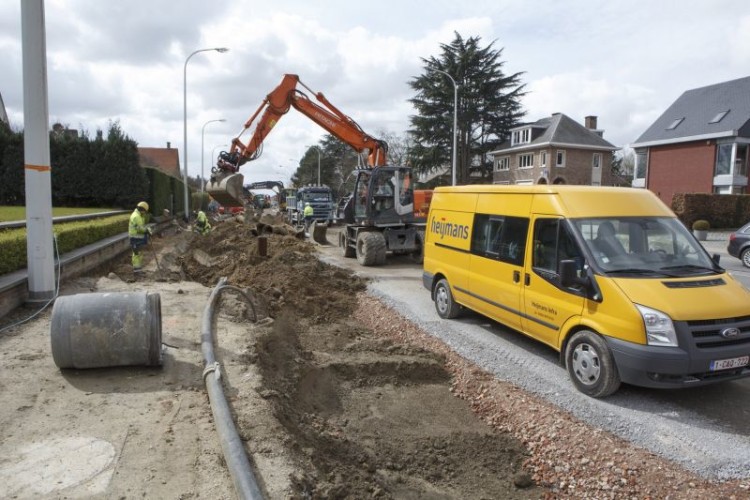 The acquisition of the Belgian activities of Heijmans and subsidiaries Heijmans Infra, Van den Berg and Heijmans Bouw is in line with a growth strategy pursued by Besix since its management buyout.
Heijmans Infra and Belasco jointly have 307 employees; there are 306 employees at Heijmans Van den Berg; Heijmans Bouw has 270 employees. All employees will continue to work for their respective employers from their current sites. The consolidated turnover for all activities amounts to €250m (£213m).
Heijmans Infra specialises in infrastructure works for both the private and the public sector. This investment is intended to raise Besix's profile in the Flemish region in road-building and complex infrastructure; it is already active in Wallonia through its subsidiary Socogetra. Besix also acquires full control of Belasco, a joint venture of Heijmans Infra and DCA. The acquisition of Belasco, which owns three asphalt production facilities, offers Besix enhanced security of supply.
Joining forces with Van den Berg means that Besix also becomes active in cable and pipeline construction. The strong growth in data traffic, investments in tram and railway infrastructure and various expansion projects in the utility sector are seen as making for a promising outlook.

Heijmans Bouw specialises in residential and public housing and utility projects. It is well-established in the health and education sectors and Besix expect the acquisition to help expand both its regional span and portfolio in Belgium.
Besix Group CEO Johan Beerlandt said: "With its widespread network of subsidiaries and diversified services, Besix guarantees a local approach and brings specialised niche solutions to the market. This acquisition enables us to further expand our position in the Flemish part of Belgium. Heijmans Belgium's activities are well established throughout the Flemish region, in which Besix aims to strengthen its position even further."
General manager Europe Jean Polet added: "The acquired companies are all active in industries which will demonstrate strong growth in the coming years in order to support the Belgian economy: mobility, smart networks and healthcare. We are confident about the various potential synergies with the Besix companies which will facilitate our further growth in Belgium and abroad."
The various competition authorities have been consulted and the actual transfer will take place once their approval has been obtained.
Got a story? Email news@theconstructionindex.co.uk