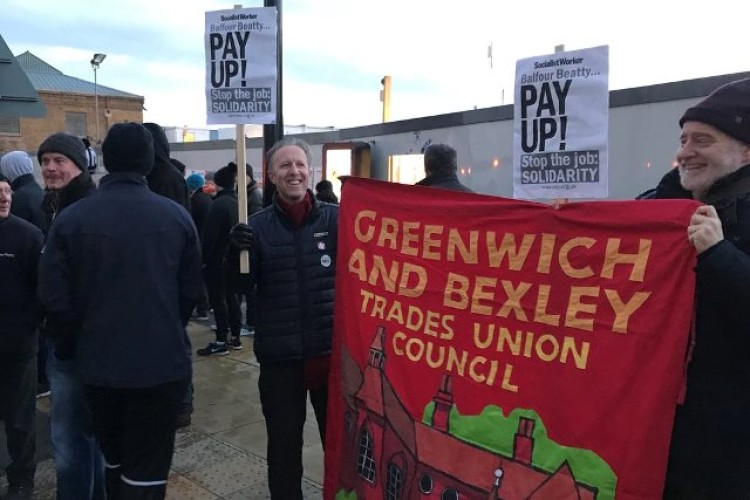 Eighty electricians employed by Balfour Beatty on the Woolwich section of Crossrail are taking 24 hours of strike action.
The dispute centres on project completion payments. The Unite union, representing the electricians, is demanding an improved second tier payment and a four week finishing bonus (payable when workers are made redundant).
Unite regional officer Guy Langston said: "This is the first time that strike action will take place on Crossrail. This will cause disruption and inevitably delay the project."
He said: "The strike was announced before Christmas, giving Balfour Beatty every opportunity to resolve the dispute through negotiations but they have declined to do so.
"Industrial relations on the entire Crossrail project have been steadily deteriorating and Unite will continue to fully support our members when further industrial issues develop during the lifetime of the project."
A finishing bonus is standard practice on comparable major projects, allowing workers to give notice on their lodging without suffering financial loss. All the electricians employed at Woolwich live outside London and have had to arrange temporary accommodation while working on Crossrail.
 If the dispute is not resolved further strike dates are expected to be announced in the coming weeks, Unite said.
Got a story? Email news@theconstructionindex.co.uk