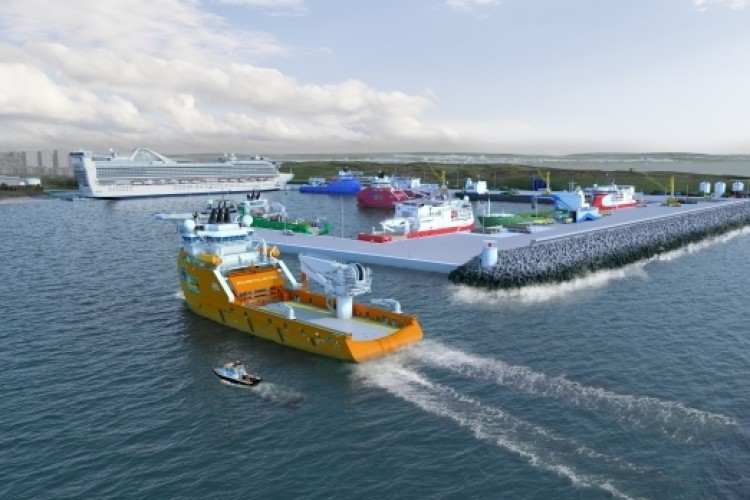 Work on the construction of additional facilities at Nigg Bay to the south of the existing harbour will start in spring of 2017, with a target completion date of summer 2020.
The new facilities will include 1,400 metres of new quay, with a water depth of up to 10.5 metres, creating an additional 125,000 square metres of lay-down area, enabling bigger ships to dock.
"We are delighted that, after six years of detailed planning and extensive consultation with our many stakeholders and the regulatory authorities, we are now in a position to approve commencement of construction," said Aberdeen Harbour Board chief executive Colin Parker. "These will transform the port's ability to accommodate the trend for larger vessels we are witnessing across a whole range of industries. The expansion will afford existing customers the opportunity to diversify and expand their interests, whilst attracting new customers and markets to the port, including up-scaled decommissioning activity, a more significant share of the available cruise vessel fleet and larger more cost-effective commercial vessels."

Board chairman Alistair Mackenzie, who signed the construction contract with Dragados Scotland managing director Daniel Paunero Alonso, added: "Aberdeen Harbour has been in existence for almost 900 years.  Its longevity can be attributed to its ability to adapt to changing trading requirements and being forward-thinking in delivering new and improved facilities to support its customers, while at the same time attracting new business.
"This major new chapter in the port's history continues this approach and underpins the Trust Port ethos of viewing future generations as key stakeholders. We believe that the infrastructure developed in Nigg Bay will encourage and support the continued prosperity of the city and region that the harbour serves and make a significant national economic contribution."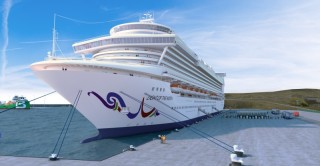 Got a story? Email news@theconstructionindex.co.uk