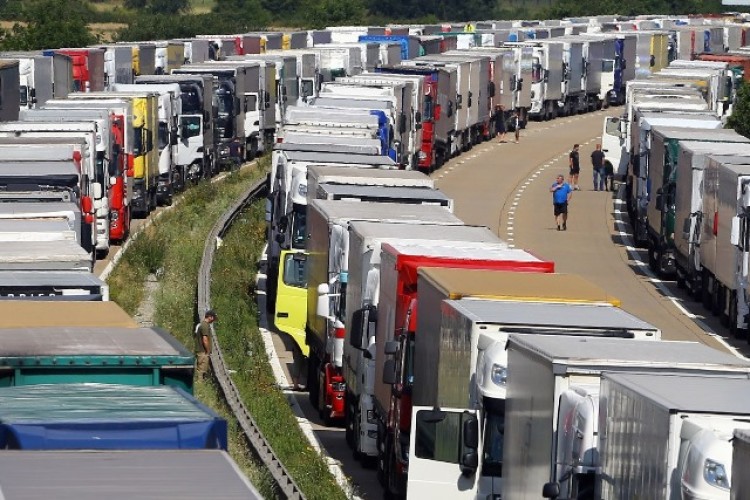 Last year the Department of Transport handed Balfour Beatty a £130m contract to build a facility for 3,600 lorries to park up in event of channel crossing delays to prevent continued chaos on the M20 motorway.
Balfour Beatty was brought in on an early contractor involvement (ECI) basis for the overall £250m project. [See our previous report here.]
However, in the face of a legal challenge, the plans have now been scrapped.
A judicial review hearing was due at the beginning of December but the Department for Transport has informed the High Court it is withdrawing its plans.
Highways England has been instructed to develop new plans for a permanent solution, including a lorry park, to cope with disruption on Kent roads caused by cross-channel disruption as well as providing daily parking for lorries. A consultation is set to take place next year, ahead of a planning application in 2019.
Roads minister Jesse Norman said: "We know how seriously the lives of Kent residents and the prospects of businesses were affected when Operation Stack was implemented in 2015 and we remain fully committed to a permanent solution.
"However, we need to go through the proper procedures to ensure our plans, which include a lorry park, best fit the needs of Kent and the freight industry.
"In the meantime we are developing an interim measure to keep the M20 open to traffic in both directions if Operation Stack is implemented – ensuring disruption is kept to a minimum."
Got a story? Email news@theconstructionindex.co.uk