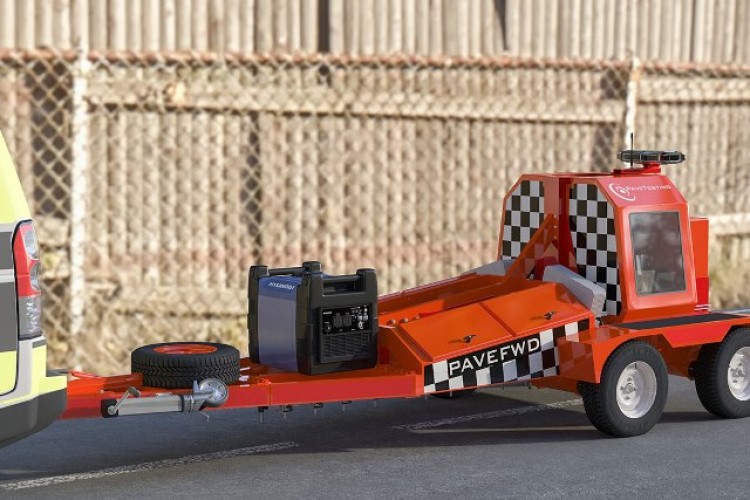 Administrators were appointed to PaveTesting Ltd, based in Letchworth Garden City, last year. It has now come out the other side with a company voluntary arrangement.
In August 2016 Simon Bonney and Andrew Hosking, partners of insolvency specialist Quantuma, were appointed joint administrators.
Simon Bonney said the business hit problems in 2016 following challenging market conditions. "We set out to try and save the business as a going concern – it makes high quality products and is a world leader in its field," he said.
PaveTesting designs and manufactures pavement testing equipment such as deflectometers and friction measuring equipment, supplying contractors, government agencies and airport operators worldwide. Custom-built to order, its machines are heavily involved in maintaining road and runway surfaces.

By August 2016, the company had no cash to meet the next wage bill, and the board set about working with Quantuma to establish the viability of the business. To provide short term protection, PaveTesting was placed into administration.
Quantuma negotiated funding to meet the ongoing business costs, while discussions took place with directors and shareholders to enable a rescue plan to be delivered.
Simon Bonney said: "As a result, the company recently exited the administration process via a company voluntary arrangement under which the majority of creditors have already been paid in full.
"It is a real pleasure to be able to design and implement a rescue plan. While it would have been easier simply to allow the business to fail, we were willing to fund ongoing costs which has produced the best possible outcome for all stakeholders and saved a genuine UK engineering and manufacturing business."
Got a story? Email news@theconstructionindex.co.uk