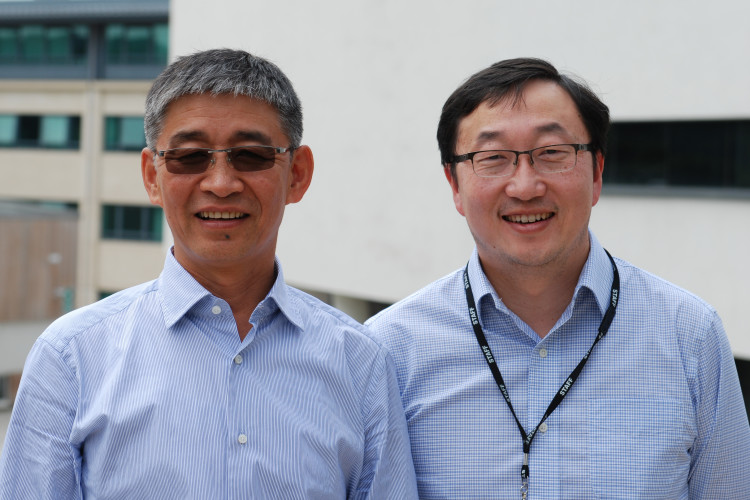 Construction firms and academic specialists will work together on topics such as building information modelling (BIM), virtual and mixed reality and data sensing.
UK and Chinese specialists in advanced digital construction technology convened at the University of Huddersfield and agreed to form the Sino-UK Centre of Excellence for Digital Construction.
People from construction firms and academia in both countries will meet and pool their research and expertise in the digital technologies that are of increasing importance to modern construction and building maintenance.
The new centre of excellence has its origins in a memorandum of understanding signed 12 months ago between the University of Huddersfield and Tsinghua University in Beijing. The latter is ranked as one of the leading higher education institutions in China and the world and its School of Civil Engineering has a particularly high reputation for technology, engineering and construction.
The University of Huddersfield's School of Art, Design and Architecture is aiming to establish itself as a major centre for the study and research of architecture and the built environment, including cutting-edge techniques and technologies.

The link between the two universities led to a three-day UK-China Digital Construction Workshop, attended by delegates from six UK universities, as well as some from construction firms and consultancies. There were also participants from four Chinese universities and institutes – including Tsinghua – and from some of the country's largest building firms, including Beijing Urban Construction Group Corporation and China State Construction.
The digital construction workshop involved a sequence of discussion sessions and keynote addresses, including a talk on the development of BIM development in China from Professor Zhiliang Ma of Tsinghua University.
A key figure in the link between Huddersfield and Tsinghua is Song Wu, who is professor in surveying and IT at Huddersfield. He specialises in computer modelling and simulation in the built and human environment.  
Wu said that the decision to launch the Sino-UK Centre of Excellence for Digital Construction was a key outcome from the workshop. "Both sides were very keen to collaborate," he said. The next meeting of the centre will be in China in 2018, hosted by the Beijing Urban Construction Group. It is expected that most of the delegates who came to the Huddersfield workshop will also attend its follow-up in Beijing.
The theme of the workshop was the integration of data, information, and knowledge in the lifecycle of a building or infrastructure facility. It focused on the demonstration of the capabilities of various digital technologies to enable sophisticated and integrated design as well as on the improvement of construction productivity and safety in both countries. The aim was to establish a collaborative partnership and meet future challenges both in research and industrial practice.
Got a story? Email news@theconstructionindex.co.uk