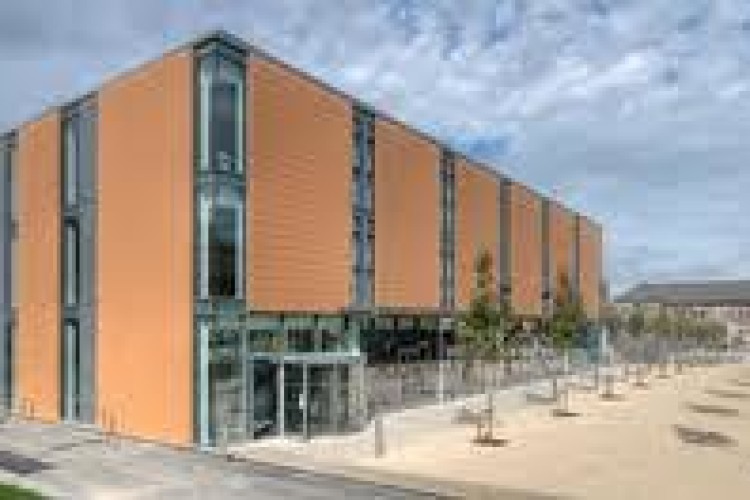 The scheme is part of a wider £20 million campus redevelopment, with earlier phases delivering a new centre of excellence for science and a visual arts studio.   
The project involves the phased demolition of the ALT Building on the campus to make way for a new three-storey steel frame structure that will seamlessly link in with the earlier redevelopment phases at the college. ISG will retain part of the existing classroom accommodation within the ALT Building to provide the college with essential teaching space throughout the duration of the project. This partial demolition solution requires complex temporary works to effectively segregate construction activities, whilst maintaining continuity of services within these classroom areas. 
At the heart of the new building is a flexible theatre space with retractable tiered seating for around 300 people. This double height space has been designed for a variety of uses including public performances, music events, conferences and as an examination hall. This facility is supplemented by two large drama studios, which incorporate storage areas and practice rooms. The first floor of the new building includes a number of classrooms, staff areas and administrative offices, alongside a balcony with tiered seating overlooking the theatre space. Further classroom accommodation is located to the second floor. 
Designed to achieve a BREEAM very good environmental performance rating, the new structure will be naturally ventilated and feature solar shading panels to carefully control temperature levels within the building. The external façade will blend seamlessly with the recently redeveloped parts of the college and features extensive areas of curtain walling, cedar wood and insulated cladding panels. A large externals package sees ISG form a new entrance into the college to reduce the impact of traffic within the local area, as well carrying out a range of hard and soft landscaping finishes and providing secure bicycle storage facilities. The project is scheduled for completion ahead of the start of the new academic year in 2011. 
Jim Parker, ISG's regional managing director, commented: "The new theatre building at Blackpool Sixth Form College represents a growing number of FE projects that are proceeding via self financing routes or through joint ventures with the private sector. Curtailment of government funding has required a more creative approach to financing essential capital projects and in the future we are certain to see greater innovation from the FE sector in terms of sourcing third party and match funding, as well as realising value from existing property and land assets."
Got a story? Email news@theconstructionindex.co.uk