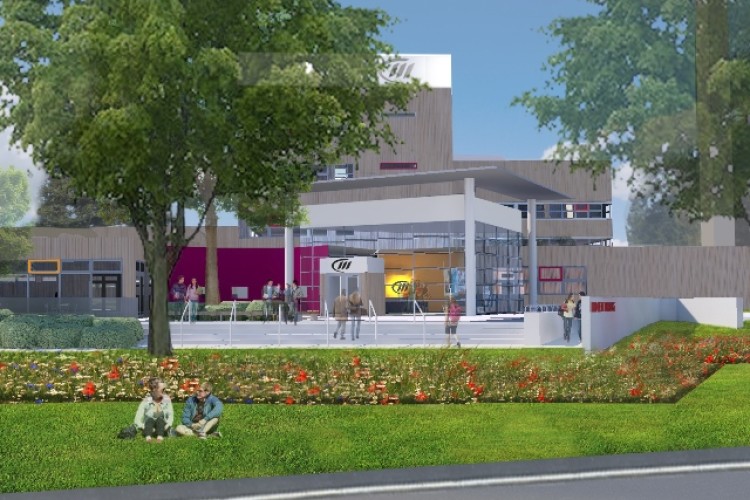 The comprehensive refurbishment will create new teaching facilities for MidKent College as part of its enlarged Maidstone campus.
Acquired in 2012, the former University for the Creative Arts building will enable MidKent College to extend capacity at its Maidstone campus. To transform the appearance, ISG will install timber cladding to six elevations to complement the existing main campus facility. The building will be re-roofed with a new membrane system and insulation will improve the thermal performance of the structure to reduce energy costs. 
 Internally, ISG will reconfigure the teaching areas, laboratories and break out areas. New floor, ceiling and wall finishes will be put in throughout the building. All mechanical and electrical systems will be stripped out and renewed, a biomass boiler and LED lights.
MidKent College chief executive Stephen Grix said: "Having recently invested more than £100m in our Medway and Maidstone campuses, it was only natural that the centre for higher-level skills would be next to benefit. We are dedicated to providing a realistic alternative to university and are confident the courses taught at the centre will help provide the advanced skills many employers are looking for."
Got a story? Email news@theconstructionindex.co.uk