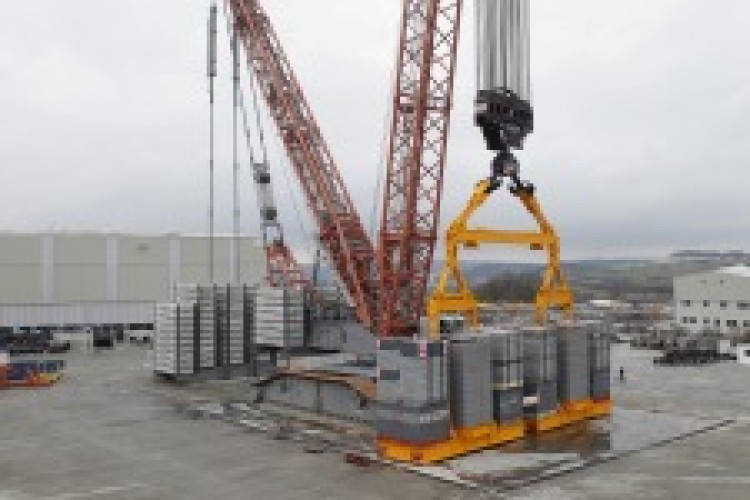 The Liebherr LR 13000 was proof tested with a load of 3,371t at an outreach of 16m – the heaviest load ever lifted by a Liebherr crane.  The crane was assembled with a main boom of 60m, a 54m derrick boom, 400t of superstructure ballast, and suspended ballast of 1500t.
By early 2011 the crane will be able to lift even more, when a new type of heavy-lift boom for this model is ready. Dubbed the Power boom, or P-boom, it will enable the crane to lift 3,750t, Liebherr says. This will give it an approved safe working load capacity 3,000t.
Liebherr says that the LR 13000 is the most powerful conventionally-designed crawler crane on the market. Target sectors for it include power station construction, particularly nuclear plants, where huge preassembled modules have to be lifted as complete units.
In refineries, too, there is an increasing demand for 100m-high industrial columns, weighing 1,500t, to be erected. Larger and larger cranes are also needed for the pre-assembly of offshore steel structures, such as oil platforms.
To make it practical and economic to transport the crane from job to job, no single component exceeds a transport weight of 70t. The ballast slabs, made of concrete and weighing 25t, have the exact dimensions of a standard 20ft container, and can be lifted and loaded with a spreader and Twistlock locking system.
Got a story? Email news@theconstructionindex.co.uk