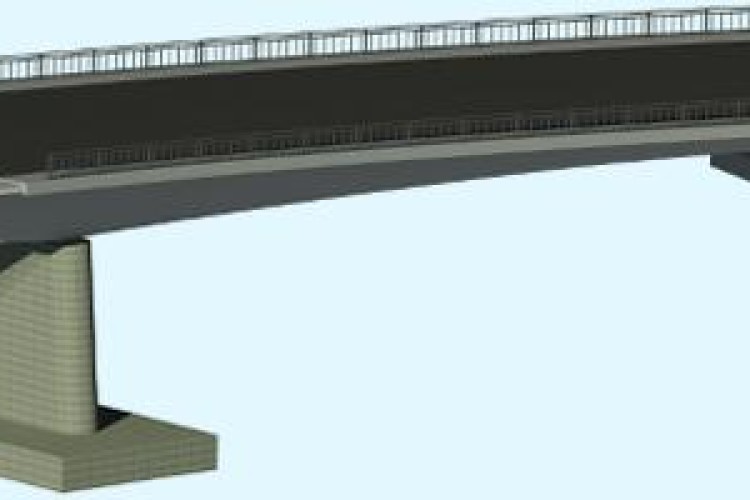 Sofistik Bridge Modeler, which integrates with Autodesk Revit, is described by the company as the easy-to-understand, BIM-ready tool that authorities all over the world such as Germany's Federal Ministry of Transport & Digital Infrastructure and the construction industry have been pushing for.
"There is no simpler, faster, or more economical way to generate a complete BIM-capable 3D bridge model," claimed the company.
It said that benefits of the software include advanced modelling capabilities and 'parameterisation' of the entire structure, which enables simple and easy analysis of multiple variants as well as the calculation of dimensions and costs. The software allows for exact control of axis geometry and axis precision from the early planning stages all the way through to construction planning.
Sofistik said that the tool makes it possible capture complex geometries down to the smallest detail. Users accomplish this by first taking one or more axes from the road plan or by defining the axes from layout information. Then the desired bridge cross-section is selected from the modifiable options the software offers. Variations can be generated to account for changes in the cross-section along the axis. The bridge superstructure is placed and hardware such as railings, barriers, and parapets are generated. Bridge Modeler then assists the engineer in generating the required plans.
The model can be used for automated generation of cross-sections with pre-dimensioned views and sections. These and other user-generated views or lists also automatically change in response to modifications to the model.
Got a story? Email news@theconstructionindex.co.uk