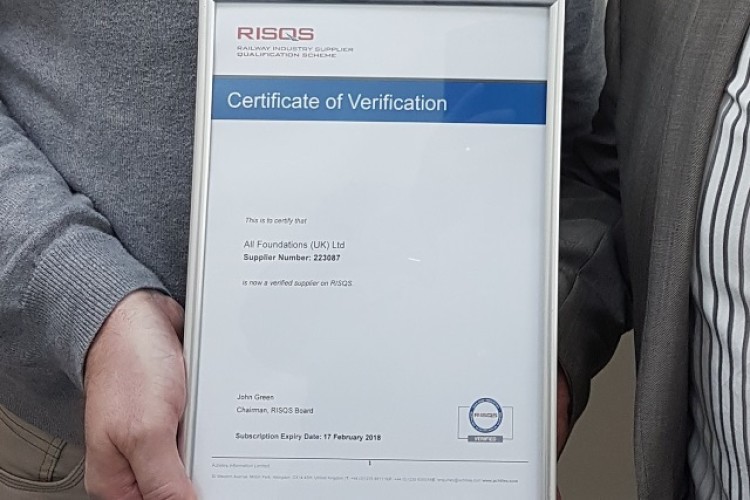 All Foundations (UK) has been verified under the Railway Industry Supplier Qualification Scheme (RISQS).
Managing director Sharooz Zojaji said that his Derbyshire-based company was 'perfectly suited' to the type of jobs being required for HS2 and other rail infrastructure projects.
"We are a small, 80-strong workforce company which means we are agile and swift to move, yet we have the rigs and equipment perfectly suited to contracts such as signal gantry replacement, signal digiboxes and platform extensions, where space is restricted," he said.
"We have a range of kit to fit the smallest of spaces to equipment capable of installing up to metre-wide piles, and our size and location means we can be safe and efficient without being hindered by bureaucracy."
Mr Zojaji said that with All Foundations now celebrating its 17th year, moving into rail was an 'obvious move'.
He said: "We have long planned to enter the rail market as having the opportunity to help the UK develop world-leading infrastructure and ambitious projects such HS2 is an extremely exciting one."
The RISQS accreditation comes on the back of All Foundations (UK) receiving a 'perfect delivery certificate' from Morgan Sindall for its £7m Etonbury Academy expansion project in Bedfordshire.
Got a story? Email news@theconstructionindex.co.uk