Three of the company's machines were taken during the night on Thursday 23rd June – a 2005 model JCB JS130 tracked excavator; a 2005 JCB Loadall 533-105 telescopic handler; and a 2008 Doosan 030 Solar Plus mini excavator.
Despite their age, the machines were in near perfect condition as they had only ever been used in training applications and had been looked after by Autec with extreme diligence.
Thieves cut through the locks securing gates at the showground and used the machines they were about to steal to move a pair of five-tonne concrete blocks that blocked the exit.
Autec Training is a family firm that has provided industry training for more than 25 years.  In the early years the company hired in machines but in 2005 took the decision to make a substantial investment in new equipment of its own.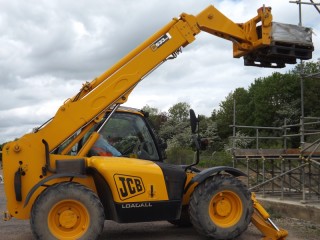 Earlier this year Autec struck a deal with the East of England Showground in Peterborough to run construction plant training and testing on its site.  Since then, Autec personnel have been working evenings and weekends preparing the site for permanent use later this year.  The area allocated to Autec is in a far corner of the showground with an entrance directly on to the A1(M) just past the Alwalton exit in to Peterborough.  Tyre and digger marks show that the thieves drove a low loader from the A1 in through the newly opened gates, bypassed the machine immobilisers, loaded them on to the low loader and drove off into the night.  They even stopped to close the gate behind them so that the theft would not be quickly noticed.
Autec is now involved in what it anticipates could be a long drawn-out claim with its insurance provider.  The company fears that the settlement will reflect age of the machines rather than their condition, leaving it unable to afford like-for-like replacements.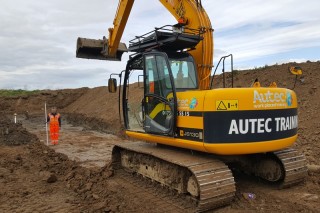 Got a story? Email news@theconstructionindex.co.uk