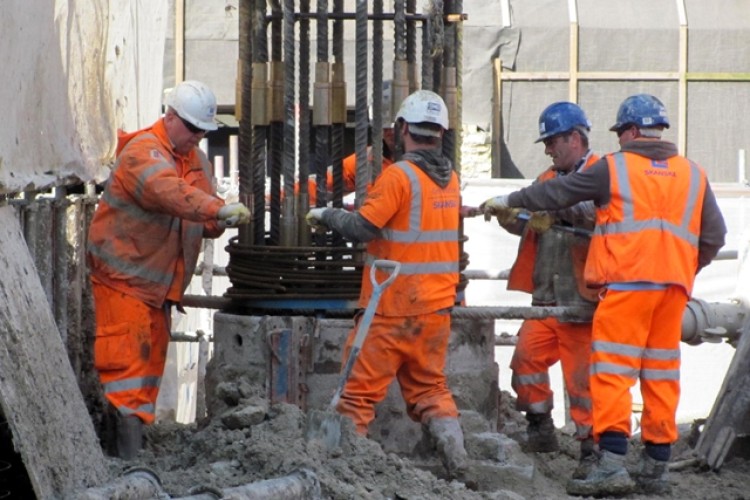 SME builders, civil engineering contractors, product manufacturers and specialist contractors all reported a strong start to 2017 with increases in sales, output and workloads in the first quarter driven by increased demand. The Construction Products Association's Q1 construction trade survey also painted a positive picture for 2017 with companies reporting optimism for the year ahead.
But there was weaker activity in the industrial and commercial sectors. Main building contractors saw a decrease in activity, with 31% reporting that construction output fell in Q1 2017 compared to a year ago. In addition, Q1 order books were reported to be lower across the majority of sectors for both main contractors and civil engineering contractors.
The survey also found that the fall in the value of the pound was pushing up input costs. An increase in overall costs was reported by 84% of civil engineering contractors, while 86% of main contractors, 93% of heavy side manufacturers and 93% of light side manufacturers also reported a rise in raw materials costs.
Commenting on the survey, CPA senior economist Rebecca Larkin said: "Q1 was a positive opener to 2017 for product manufacturers, specialist building contractors and SME builders, continuing the momentum built up over the last four years of growth. For main contractors, however, it was only private sector house-building that provided the bright spots of activity during the quarter. Falling orders in the commercial and industrial sectors also spilled over into infrastructure in Q1 and signal a broader weakness ahead.

"Furthermore, in contrast to the continued rise in costs reported during the quarter, particularly for imported raw materials, building contractors' tender prices are moving in the opposite direction. This suggests that it is margins, rather than clients, that are bearing the brunt of cost inflation."
Build UK chief executive Suzannah Nichol said: "Despite mixed rates of output growth in the first quarter of 2017, it is good news that enquiries for future work grew strongly with confidence in the project pipeline for 2017. But increased costs are beginning to bite. The majority of the supply chain reported increased costs in Q1, especially for materials. If this level of price increase continues, current and future projects could start to feel the squeeze."
Marie-Claude Hemming, director of public affairs at the Civil Engineering Contractors Association, said: "These results are extremely concerning. They show that not only is the rate of growth in infrastructure workloads currently sluggish, but that order books have moved into the red, indicating that the sector is at real risk of stagnation. Unless action is taken, our sector runs the risk of falling into a recession at exactly the time that we need it to be driving growth in the economy."
Got a story? Email news@theconstructionindex.co.uk