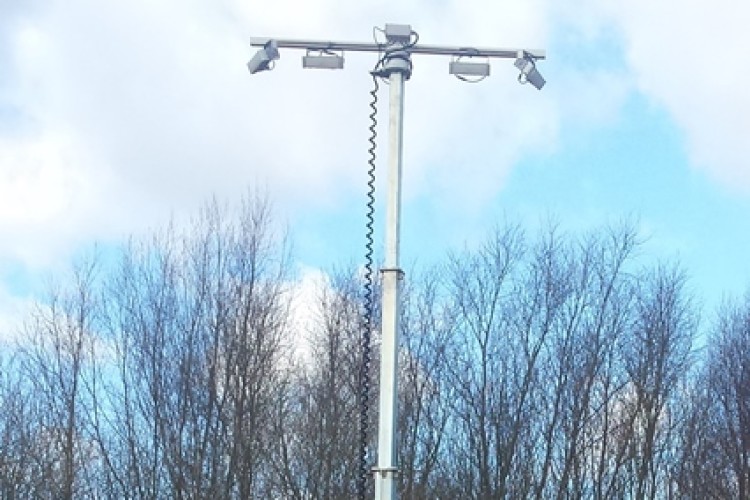 According to the manufacturer Prolectric, solar-powered lighting is now regarded as a viable off-grid option. A total of 68 temporary solar-powered lights were either hired or purchased as an alternative to conventional diesel-generator lighting during September 2017.
The rise in orders follows trials of the Prolectric ProLight solar trailer with contractors on Hinkley Point, the M1 and the A14 over the past six months.
Kier, BAM and Balfour Beatty have also been using the emissions-free lights, Prolectric said.

Managing director Chris Williams said: "The success comes partly from the fact that we were able to develop a trailer light with a solar array three times the power of that of any other solar light previously available. We also built in 'smart' technology so the unit's on and off times could be controlled automatically and data on power usage and carbon savings is monitored remotely."
He added: "We estimate there could be more than 12,000 diesel tower lights in use in UK construction annually.  Often they have to be used in heavily-populated urban areas and worker compounds for motorway and transport projects. We calculate that every ProLight represents an annual saving of around 6 tonnes of carbon when compared to the popular VB9 diesel generator.  That means for a major infrastructure project using, say 100 units, simply switching from diesel to solar lights could deliver an annual project saving of 600 tonnes of carbon straight away."
The Prolectric ProLight has four LED lights which are capable of 550m2 coverage at a minimum Lux level of 20 and 10,000 to 40,000 lumens output, giving it three times the capacity of any other temporary solar tower lights on the market, the manufacturer claims.
Got a story? Email news@theconstructionindex.co.uk