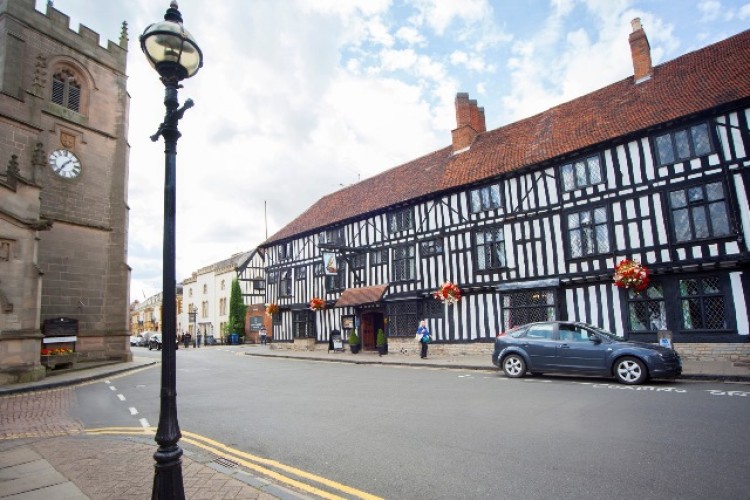 The Grade II* listed hotel is being given a major upgrade by its owner, the St James's Hotel Group, which bought the hotel in 2014.
Construction company Stepnell has been appointed to carry out the refurbishment programme which will preserve the historic heritage of the three-storey building – parts of which date back to the early 16th century – while also refurbishing it and creating new facilities. Designed by Warwick-based Hitchman Stone architects, the project includes the installation of air conditioning and the creation of a new restaurant bar and lounge as well as a new kitchen, gym and meeting room.
Phasing of the work is enabling the hotel to remain open throughout the refurbishment programme, which is due for overall completion in 2018.

Stepnell is currently working on the first phase of the refurbishment, the historic restoration of the original Tudor oak-framed building and a neighbouring Georgian building. The second phase will involve updating the 20th century building that houses more than 60 of the hotel's rooms.
Stepnell construction director Bill Haynes said: "Our team have a strong record of working on historic buildings and will draw on that experience as we deliver this stunning refurbishment programme for the Falcon Hotel. We are extremely pleased to be working with the St James's Hotel Group to deliver improvements which will both preserve the character of this landmark hotel and deliver thoroughly modern accommodation and facilities for its guests."
Nicholas Crawley, managing director of St James's Hotel Group, said: "This hotel is very important to Stratford and its community with a rich and vibrant history. We have confidence that Stepnell has the necessary experience and sympathy for historic buildings to help us preserve the hotel's heritage and local charm while bringing its facilities into the 21st century."
Got a story? Email news@theconstructionindex.co.uk