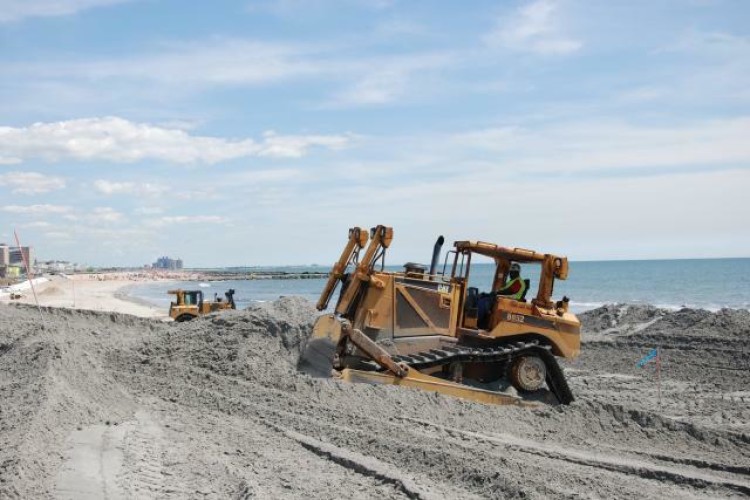 This work will involve the placement of more than 3.5 million cubic yards to restore Rockaway Beach to its originally constructed size from when it was initially built in the 1970s.
The project provides coastal storm risk reduction to densely populated communities and infrastructure located along the shoreline on the Rockaway Peninsula. Protection is provided through the construction of a berm 3m above mean low water. This wide, flat beach berm is designed to help reduce damage from waves, inundation, and erosion.
The coastal restoration work at Rockaway Beach is part of a larger Army Corps effort throughout the northeastern United States to place nearly 27 million cubic yards of sand to restore coastal storm risk reduction projects impacted by Hurricane Sandy. Nearly eight million cubic yards of that will be placed at coastal storm risk reduction projects in the state of New York.
Work at Rockaway Beach contracts is expected to be completed in 2014.
Got a story? Email news@theconstructionindex.co.uk