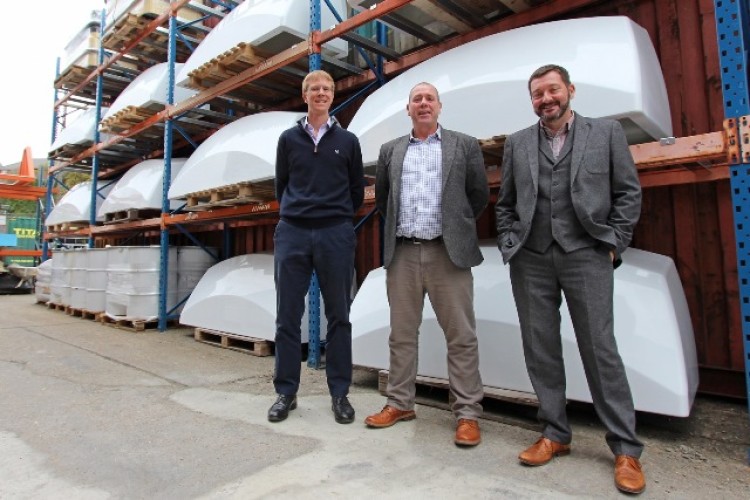 The Milbank Group has acquired Sui Generis International, a specialist manufacturer of glass-reinforced plastic (GRP) parts for use in buildings and vehicles. Sui Generis also supplies fibreglass linings, industrial coatings and anti-slip flooring products.
The Milbank Group consists of Milbank Concrete Products, Cadman Cranes and now Sui Generis, taking combined employee numbers to more than 250. All three companies are based in Colchester.
Sui Generis will continue to operate as an independent business. Mark Went, who has owned and managed the business for many years, said that he sold to Milbank because he was looking for a company that would look after his staff and customers.
Andy Mayne, managing director of Milbank Concrete Products and Cadman Cranes said: "Whilst Sui Generis may sell different products to Milbank, we are in fact very similar. Both companies design, manufacture, deliver and install products along with dealing directly with the end consumer, continually focusing on reliability and excellence. We believe that with our resources and the combined expertise from both companies' personnel, we can add further growth and success to the Sui Generis business."
Chairman Sean Milbank said: "We are delighted to welcome Sui Generis into our very local group of businesses. All three companies have long-standing reputations for good quality service to their clients and caring for their staff, and the move is really positive news for everyone concerned."
Got a story? Email news@theconstructionindex.co.uk