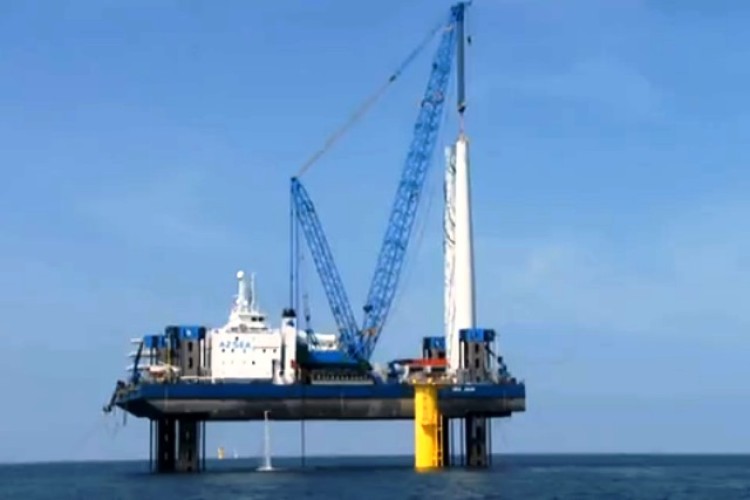 Industry regulator Ofgem has selected Balfour Beatty and its consortium partner Equitix as the offshore transmission owner, or the OFTO, as the jargon has it.
Gwynt y Môr has an indicative transfer value of £346m. Balfour Beatty will invest 60% of the equity stake required for the project on financial close, which is expected during the first half of 2014.
Once financial close has been achieved, Balfour Beatty and Equitix will jointly own the 576MW offshore high-voltage transmission asset. They will be responsible for the asset's operation and maintenance as well as connecting the wind farm to the onshore electricity transmission system. The OFTO will have a 20-year licence from Ofgem.
RWE is building the windfarm. The first of 160 Siemens 3.6MW turbines was installed in May. Gwynt y Môr is due to be fully operational by the end of 2014, capable of generating enough energy to meet the average annual energy needs of around 400,000 homes.

Combined with the Thanet and Greater Gabbard offshore transmission assets, which are expected to reach close later this year, Gwynt y Môr gives Balfour Beatty responsibility for OFTO transmission assets worth £830m, with a combined transmission capacity of 1380MW.
Balfour Beatty has also been selected by Ofgem to join the next round of bidding later this year for the West of Duddon Sands project, which has an estimated transfer value of £310m.
Balfour Beatty CEO Andrew McNaughton said: "Gwynt y Môr is a significant step in the development of our investment business in non-PPP infrastructure markets, as well as our wider strategy of developing our delivery capability in the offshore renewables industry. It firmly places Balfour Beatty in a leading position within the fast growing and potentially very large offshore transmission markets."
Got a story? Email news@theconstructionindex.co.uk