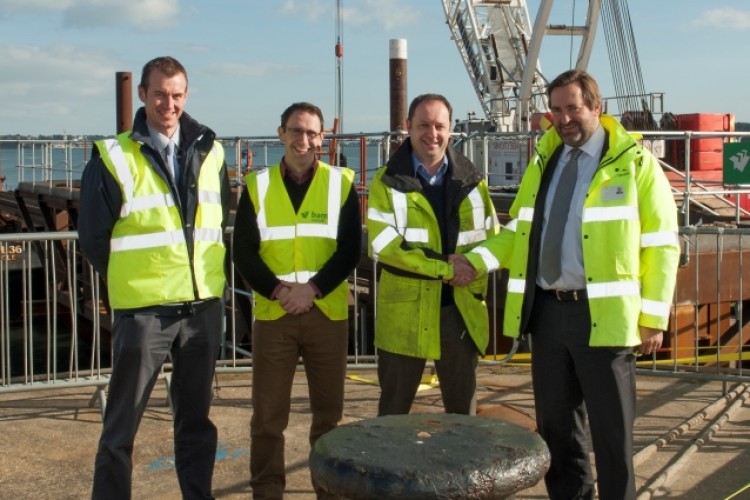 The project, scheduled for completion by the end of 2017, will enable the port to accommodate a wider range of shipping and marine activities, including cruise ships.
The new quay will need approximately 1,800 tonnes of steel piles, which will be delivered by sea. In addition, the majority of the material reclamation fill is to be taken directly from the port's maintenance dredging scheme. 
"This is an important step forward in the expansion of the Port," said Poole Harbour Commissioners chief executive Jim Stewart.  "It means we will be able to accommodate vessels up to 220 metres long in a variety of different sectors including yacht transportation, bulk cargo, short sea containers and project cargo.  As a result, we expect to see up to a 50% increase in tonnage in cargo across the quays. 
"It will also allow us to take advantage of the rapidly expanding cruise market.  At present we can only take smaller cruise ships but, with these new facilities, we will be able to accept visiting cruise ships accommodating over 1,000 passengers. All this means we will be able to strengthen links between the port and the local economy, in particular the significant cluster of marine related and tourism industries in the Poole area," he added.
BAM Nuttall contracts manager Richard Hayman said:  "We are delighted to have secured this prestigious contract and to have the opportunity to continue our long and successful history of working in the port."
Got a story? Email news@theconstructionindex.co.uk